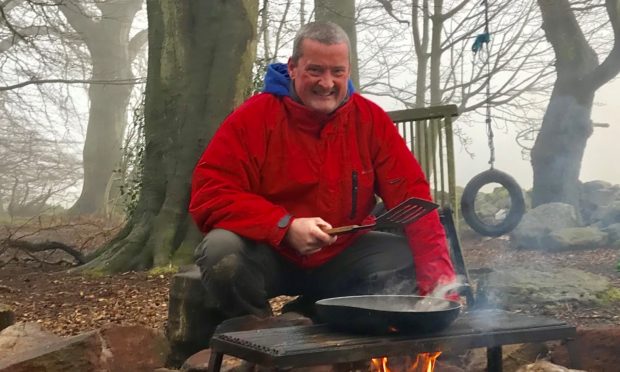 An Aberdeenshire man has hit out at a holiday home owner after being refused a refund on his booking, despite the coronavirus pandemic putting paid to his holiday.
Airport worker Paul Collier, 47, from Belhelvie, had booked to stay at the same cottage in Morpeth, Northumberland that he and his family have visited each year for the last eight years.
He paid £1,115 for what would have been a week-long stay over the Easter holidays, with wife Lynsey and children William, 7, and Angus, 3.
However, he was left staggered after receiving a letter from the owner of the property, Alun Moore, which stated: "Your cottage is clean and ready for you, but the government has prevented you from travelling to take up your holiday.
"They have closed accommodation such as ours, for 21 days.
"I can confirm that, as per the terms and conditions you signed to make this booking, no monies will be repaid in these circumstances."
Mr Moore pointed out to the Press and Journal that his terms and conditions do not oblige him to offer a refund in the event of a "forced cancellation" and further pointed out that he "strongly" advises customers to arrange travel insurance if they wish to protect themselves.
He owns 15 holiday properties, and Mr Collier has been in touch with five other customers online who have been similarly affected.
Mr Collier paid using two different credit cards, one to pay the deposit of £350 last year, and another this year to pay the remainder.
He has managed to reclaim £765 from the second payment through his credit card insurance, but is still trying to reclaim the £350 deposit.
"Needless to say we won't be going back now," he said.
"It's such a shame because it really is a fabulous place and we love going there.
"It is absolutely amazing that he is holding people to the money, given the circumstances.
"As far as travel insurance is concerned, that is something you associate with holidays abroad, not those in the UK.
"We're lucky that we paid by credit card and had insurance through that – others paid through bank transfer and have lost out completely."
In response, Mr Moore said: "I urge my clients to take out travel insurance, to cover them in case of a forced cancellation.
"It appears that some clients have taken no heed of this fact, nor are they considering the fact that they have accepted the terms and conditions when booking.
"In insurance, one has to insure against one's own loss, that's how it works.
"I can no more insure another's holiday than I could insure their car or house."
Follow below for the key coronavirus updates: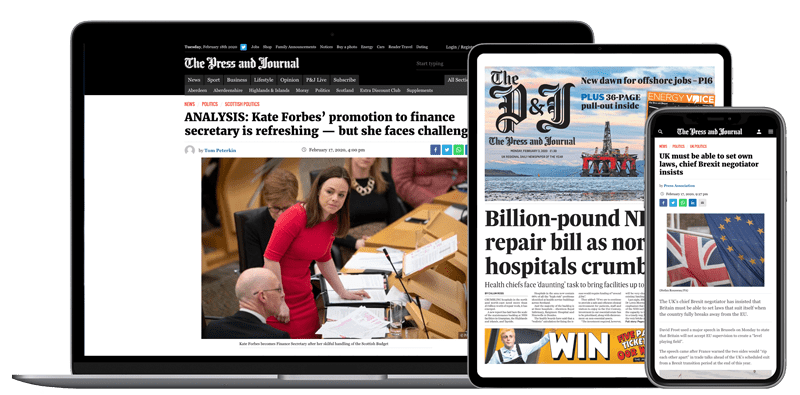 Help support quality local journalism … become a digital subscriber to The Press and Journal
For as little as £5.99 a month you can access all of our content, including Premium articles.
Subscribe