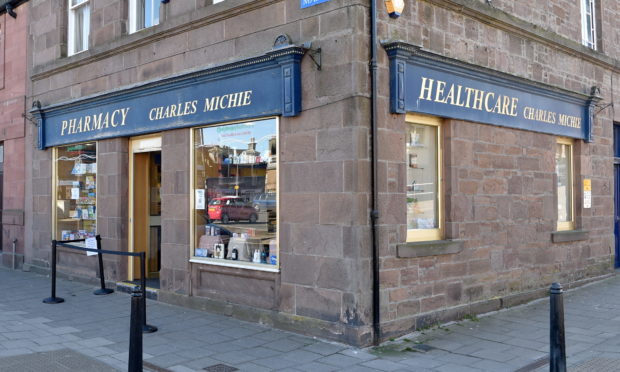 Paul Dunlop opens his pharmacy to a 30ft queue of customers every morning.
While there might only be three or four people in the line, it serves as a constant reminder of the major changes people are having to make to their working routines.
As the pharmacist manager of Michies in Stonehaven, Mr Dunlop has been responsible for ensuring people in the town continue to receive the medications they require.
The pharmacy team found themselves filling more prescriptions than usual as people began stocking up in case they found themselves unable to leave their house for an extended period.
They also noticed a "pick-up" in the number of people getting prescription inhalers, and suspected this was due to increased awareness of respiratory issues caused by Covid-19.
Currently the chemist is closed to the public, with staff serving customers at the door only.
They are in the process of re-arranging the inside of the store so that people can enter once again.
Mr Dunlop said: "People seem to be sticking to the distancing rules but it obviously becomes more of an issue as your queue is maybe three or four people, but because of how they're standing it's 10 metres long.
"It creates a bit more pressure on us while we're working, because we're aware people are waiting outside, but we need to do this to ensure everyone stays safe."
He added: "But spirits are still high with us all.
"We have huddled round and got ourselves going as a team.
"If the front counter gets busy we send people to help and, as that winds down, we can get back on with our normal jobs.
"We're all just trying to help each other as best we can."
There have been similar scenes at the eight branches of Porter Pharmacy across Aberdeen and Aberdeenshire.
Owner Andy Porter has had "sneeze screens" installed at the counters to protect staff, who have also been kitted out with the necessary PPE.
And all of the branches close in the middle of the day so they can be fully deep-cleaned.
Mr Porter said: "We're managing the workload but there has been much, much more to do –we have still been going at 11pm some nights.
"It's similar to Christmas when everyone re-orders their prescriptions, as there has been a huge spike in ordering.
"But people shouldn't panic as long as they have five or six weeks supply. There's no need to worry as we still have plenty of medication."
Pharmacies are also finding offers of help from unusual places.
Ross Walker, who owns Stonehaven oven valeting company Ovenu, has been using his work van to collect and drop off medicines to those in need.
Working with a band of other volunteers, Ross Walker lends his support three times a week – limiting each session to an hour at a time to minimise the risk of infection.
He has also devised a delivery method with a difference.
Mr Walker said: "I went home and found an old broom handle and fitted a hook to one end, where I could hang a carrier bag.
"If I'm delivering to someone who is not so agile, I just pop their medicines in the bag and they can just reach inside without any bother.
"When they see the van pull up, some people wonder if I'm still cleaning ovens but, until this is all over, I'm pleased just to be making a difference."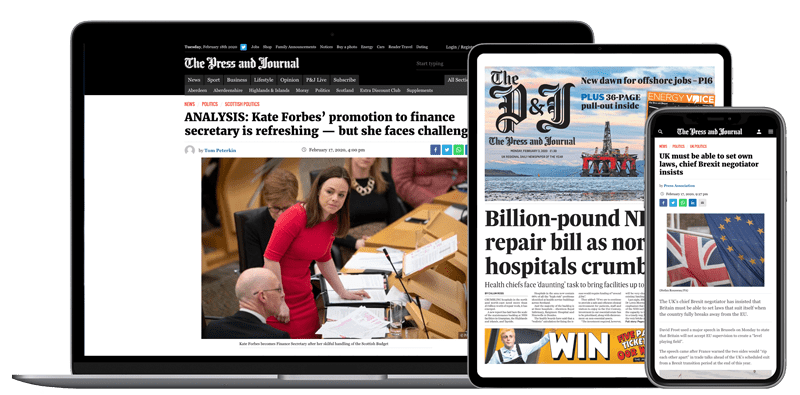 Help support quality local journalism … become a digital subscriber to The Press and Journal
For as little as £5.99 a month you can access all of our content, including Premium articles.
Subscribe