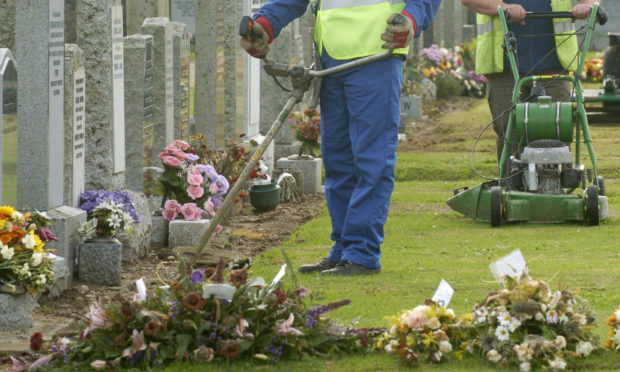 Aberdeenshire Council gardeners have been retrained to dig graves in order to prepare for a potential "increased demand on cemeteries" as a result of the coronavirus epidemic.
Staff across the local authority have been reassigned different roles in order to keep essential services running during the lockdown.
During last week's full meeting of Aberdeenshire Council, which was held virtually, the authority's infrastructure services committee chairman Peter Argyle updated members on how the council has been adapting to the new normal.
He explained that staff employed in jobs deemed non-essential have instead been retrained to carry out work considered more vital.
Mr Argyle said one example of reassigning workers while putting their skills to use was moving some staff from landscape services to work in Aberdeenshire Council's cemeteries.
He told the council that gardeners have been "preparing lairs, and indeed attending at funerals".
The infrastructure chairman explained there is no "immediate crisis", but the council is working hard to make sure it is ready for any issues.
He said: "Clearly we have a crisis in this pandemic, and that's going to have an effect, and one of those effects is that people will die.
"So the service is prepared for increased demand on cemeteries, the extent to which that has actually happened yet I don't know, but clearly we need to be prepared.
"We do have some cemeteries where work has been done to put in place extensions, but there's no immediate crisis on that front."
Mr Argyle said the authority has been impressed by how adaptable staff have been during the rapid changes brought on by Covid-19 since the last full council meeting, which took place at Woodhill House.
He added: "We are in a completely different world to the one we were in six weeks ago when the council last met.
"What has happened during that time and in the weeks before that is a huge amount of work to refocus council services onto ones that are essential.
"Others from landscape have gone to help in other areas, such as waste collection for example.
"The way that staff have responded to these changes really has been tremendous.
"Right across the board, everyone has been really impressed with how everyone has responded to this crisis and how the organisation has kept going, and continues to deliver important services right across Aberdeenshire."
As well as discussing changes to council services, elected members were also warned to expect major alterations to the authority's financial plans due to the impact of the coronavirus.
The council's head of finance Alan Wood presented a report recommending at a full review of the council's medium-term financial strategy, which was agreed just two months ago in March, to be reported back to full council in June.
The report also included three options to support the financial review, including providing monthly updates on income and expenditure, segmenting the financial year into quarters, and acceleration the reporting of financial performance.
All recommendations were supported unanimously.
The council's leader Jim Gifford said: "It seems a long time ago that we set our budget, even though it was only six weeks and it now bears little resemblance to the current situation.
"Recovery will depend on many factors – what we have to spend, and what any new settlement looks like.
"What's clear is that our current budget is no longer going to reflect our requirements, so I welcome the review."
Councillor Gwyneth Petrie, who attended the full council meeting for the first time in her new role as leader of the SNP group, said: "When we set our budget earlier this year I think we knew things were away to change drastically, but none of us had any clear idea of how.
"I think the process set out in the report is the most practical way to get us through the ongoing situation while ensuring that we as councillors are up to date with the financial impact."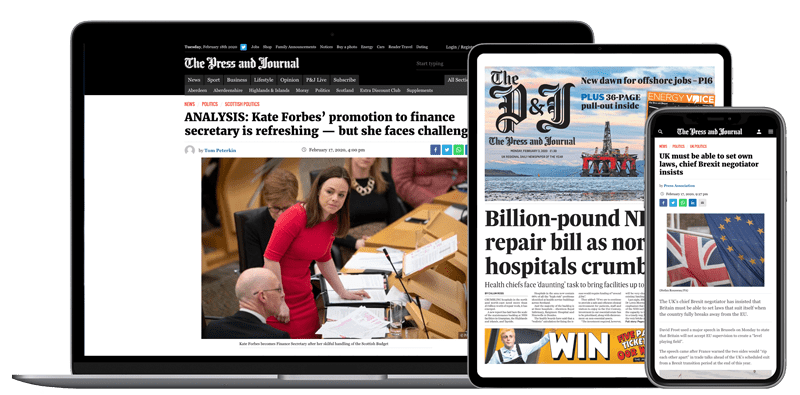 Help support quality local journalism … become a digital subscriber to The Press and Journal
For as little as £5.99 a month you can access all of our content, including Premium articles.
Subscribe