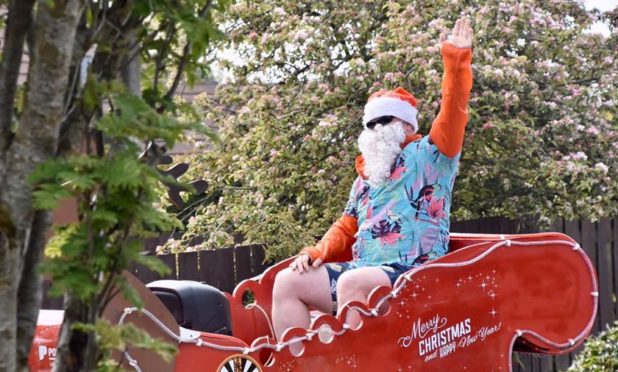 Santa Claus made a special off-season trip to an Aberdeenshire community this weekend to help collect more than 1,000 bags of food for those in need.
Mr Claus, who was joined by the Ellon Round Table group, toured the town at the weekend atop his sleigh, wearing sunglasses, a floral shirt and shorts to make the most of the sunny weather.
Children young and old all throughout Ellon came out to wave to Mr Claus, and his little helpers from the round table organisation collected packs of food from their families on his behalf, while following strict social distancing guidelines.
All the food collected on the sleigh ride will be given to three local foodbanks.
Each year, Ellon Round Table organises the town's Gala Day, Bonfire Night and other events to help out individuals and charities.
George Stewart, from Ellon Round Table, said: "Santa was on his way to his summer holidays, which were obviously cancelled, so he had to self-isolate in Ellon in order to keep his elves safe.
"When he was in town, he thought he would give the round table a shout and see if he could do anything to help local foodbanks.
"All the kids were delighted to see him and I'm sure the foodbanks will be thankful to everyone that donated."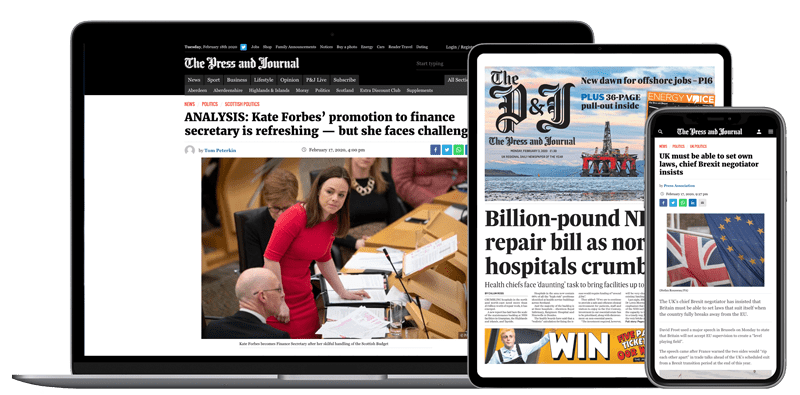 Help support quality local journalism … become a digital subscriber to The Press and Journal
For as little as £5.99 a month you can access all of our content, including Premium articles.
Subscribe