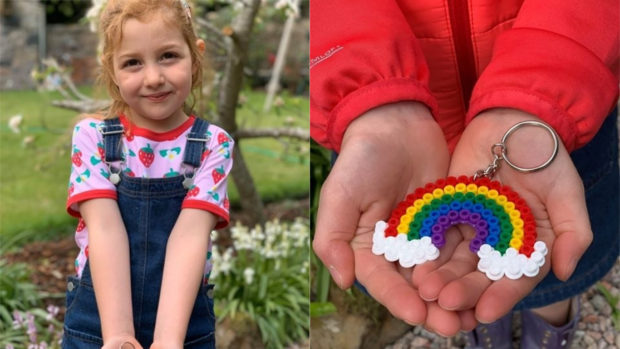 A five-year-old girl is spreading kindness in her north-east community by giving away handmade keyrings.
Helena Adams, from Ellon, has been hard at work crafting Hama bead keyrings to cheer up people in the neighbourhood.
With the help of her mum Rebecca, the youngster is able to safely handout her designs to passers-by as they hang from a wooden board from the bottom of their driveway.
Her sign reads: "Free. Please take one and I hope it makes you smile!"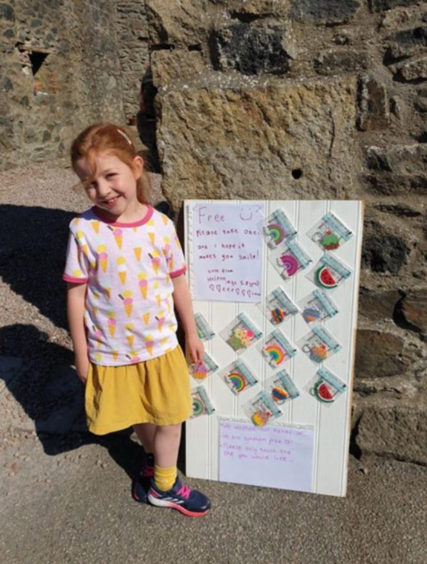 With schools closed at the moment, Mrs Adams said the idea occurred to Helena while picking up different hobbies to keep busy.
"She's finding things to occupy her time while she's being home-schooled," she said.
"Helena decided that she wanted to make these Hama bead keyrings.
"She's quite a sensitive soul and she said to me one day 'people always look sad, mummy' and asked if maybe we could leave some of her keyrings outside.
"She started making them a couple of weeks ago and just last week we put them outside. She must have made about 30 keyrings already.
"My husband and I made her the board where she can hang them because of social distancing, people can walk past our house and take them for free."
Helena's designs include bright rainbows, cupcakes and hearts and Mrs Adams said the youngster is constantly asking her to check to see how many keyrings remain at the end of the day.
The stay-at-home mum said: "She keeps sending us to go and check how many are left and she gets really proud when she sees people have been taking them."
Mrs Adams added: "People have put envelopes through the door to say thank you and that Helena is really kind.
"It's really nice that people are doing that. We had a nurse take one and give her a big thank you. Some have even posted money, but that's not what this is about.
"It was all Helena's idea and we went through with it. I'm so proud of her."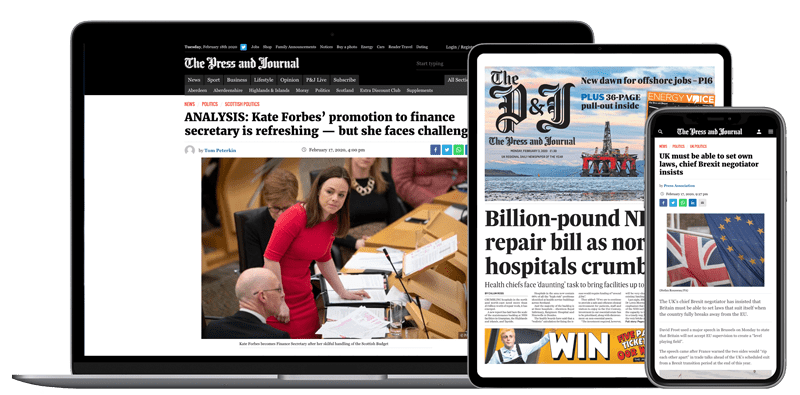 Help support quality local journalism … become a digital subscriber to The Press and Journal
For as little as £5.99 a month you can access all of our content, including Premium articles.
Subscribe