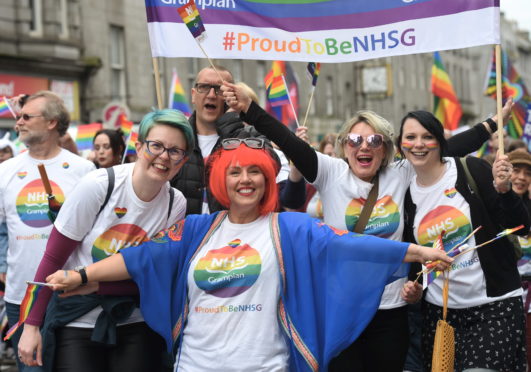 An online event will bring together members of the north-east's LGBT+ community despite the barriers posed by lockdown.
For the past two years, Grampian Pride has taken to the streets of Aberdeen and bathed grey granite in a sea of rainbow.
In 2018, more than 3,000 people took part and that number doubled to 6,000 in 2019.
Members of the LGBT+ community, supporters, drumming bands and drag queens were all poised to march down Union Street once again on May 30, until the event was cancelled in March.
Now, however, plans have been unveiled for a 'Virtually Grampian Pride' spectacular.
The day-long event will be broadcast on Shutdown FM, thanks in part to support from city centre bar Siberia.
It will feature a series of performances – the full line up will be unveiled on May 28 – and a speech from Annie Wallis, best known for playing Sally St. Claire in the Channel 4 soap opera Hollyoaks.
Organiser Deejay Bullock hopes the online celebration will help support anyone feeling lonely.
He said: "I think it is vital that in a time of lockdown and isolation we do our best to bring the community together, showing those that are feeling lonely they are not alone and those that are struggling, that friends are close.
Grampian Pride Union Street Parade was amazing!💙💚💜#GrampianPride2019 #loveislove #justbeyourself pic.twitter.com/FXF4IXlyM7

— Grampian Pride (@GrampianPride) May 25, 2019
"Pride is about remembering our past, celebrating our present and embracing our future.
"And although now doesn't feel like a great time to celebrate we do have to come together to embrace a new future, together as one society.
"Hopefully one where gender identity and sexual orientation will no longer be the issue it has in our history."
To watch on May 30, go online to shutdownglobal.com.
In the lead up to Virtually Grampian Pride, there are also a number of other ways people can get involved.
There is currently a challenge on Facebook encouraging people to post a picture of something that has made them proud and then nominate three friends using @grampianpride and #grampianpride2020.
There will also be a quiz on Facebook live on May 29 from 8pm.
Click here to find out more.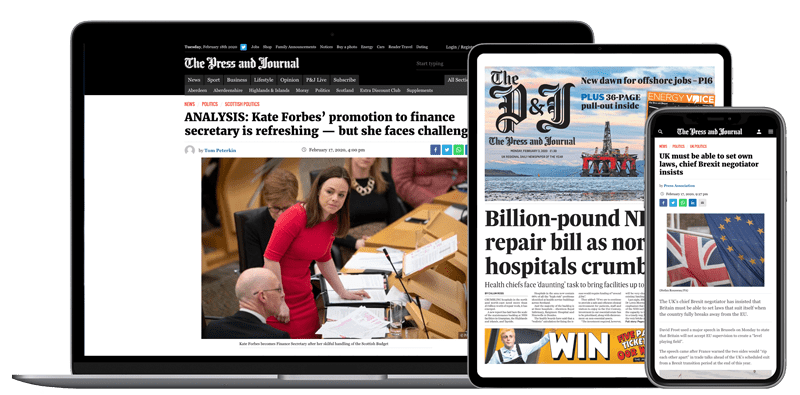 Help support quality local journalism … become a digital subscriber to The Press and Journal
For as little as £5.99 a month you can access all of our content, including Premium articles.
Subscribe