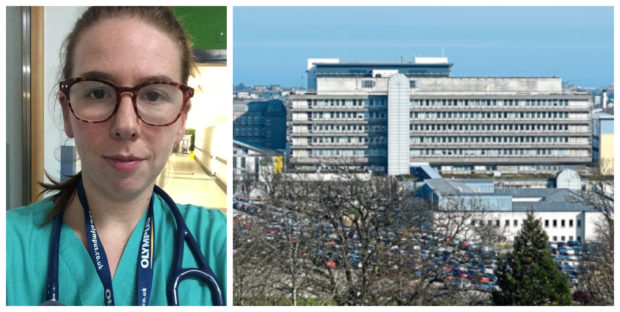 An Italian doctor working in Aberdeen says she felt "calm and prepared" as the coronavirus crisis loomed in Scotland, having learned about the hardship from quarantined family and friends in her homeland.
Francesca Moroni, a gastroenterology registrar for NHS Grampian and a clinical lecturer at Aberdeen University, moved to the UK in 2007.
At the start of March, Dr Moroni was one of countless Italian nationals across the globe growing more and more concerned for their loved ones as news of the virus in the country grew increasingly alarming.
Lockdown was imposed in certain municipalities from February 21, and by March 9 Italian Prime Minister Giuseppe Conte officially put in place a nationwide quarantine.
Exactly two weeks later, on March 23, the UK Government established its own lockdown – just two days after all UK schools, pubs, restaurants and more were shut.
Dr Moroni said that as Britain's decision-making moved towards stricter procedures, she was able to remain calm as she had already watched the situation in Italy unfold second-hand via her loved ones.
The 38-year-old said: "I had two perspectives of what was going on, from my family and friends, and from my colleagues.
"Because I'm a doctor, my parents wanted to speak to me and ask me all sorts of questions.
"And the university where I studied was one of the areas that had the highest numbers in the initial outbreak, and I have friends who still work there and I've heard their point of view.
"It was difficult because my family and friends were very scared of the lockdown, it was very emotional.
"But in a way when it came time for lockdown here, I had metabolised everything already and felt calm and prepared.
"It was as if I had already lived through what had been happening, so I didn't feel anxious about it."
She said although there are a number of differences between how Italy and the UK has handled the pandemic, the situation has been managed admirably by staff at the north-east's flagship hospital.
She added: "I had really hoped we would be prepared, and certainly I must say that Aberdeen Royal Infirmary has been very prepared."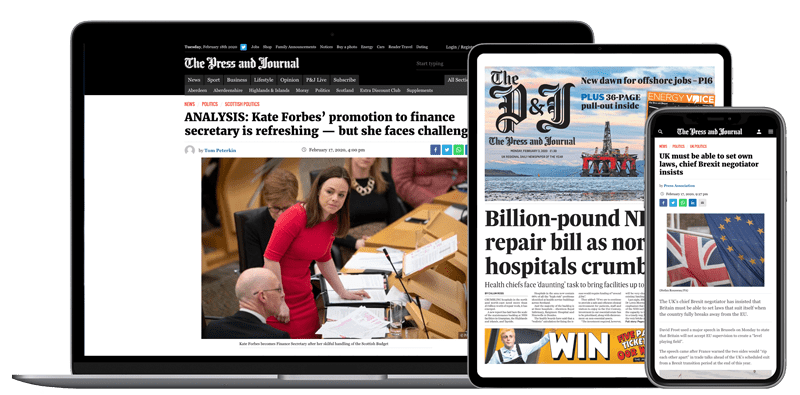 Help support quality local journalism … become a digital subscriber to The Press and Journal
For as little as £5.99 a month you can access all of our content, including Premium articles.
Subscribe