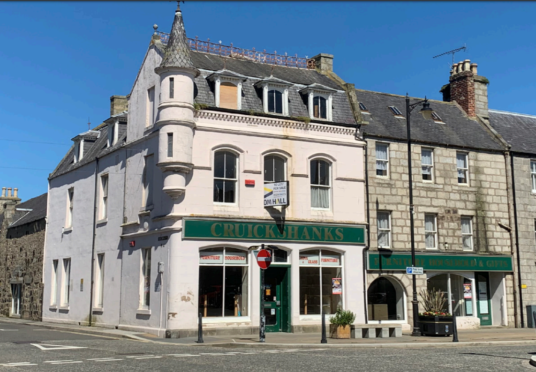 Returning a historic building to its former glory will be the first step in creating a community cinema in a north-east town.
Huntly's new community hub could include a café, cinema, bookshop and community gallery.
The facilities will be housed in Number 30 The Square, but extensive renovation work is required at the empty property before plans can progress.
The Huntly and District Development Trust are applying for permission to restore both the outside and inside of the building, while preserving as much of its history as possible.
For generations No 30 was an important business to the town and served as a hardware store under the family business Cruickshanks.
However, in common with many local market towns, Huntly lost its woollen trade in the 1990s and suffered from the introduction of edge of town retail, which slowly eroded the retail sector from the town centre.
There are now many empty commercial properties – something the Trust seek to change.
To redevelop No 30 into a "mixed-used community hub", work to the exterior and interior need to be undertaken to make it watertight and modern.
White walls must be returned to their original stone facade, roof lights introduced to bring the property into the 21st century and a leaky roof fixed – all while retaining as much of the building's history as possible.
Last night  Carolyn Powell, of the Huntly and District Development Trust, said planning the renovation work had been extremely interesting, given the rich history of No 30.
She said: "Currently, we're focusing on the exterior of the building.
"What has been really lovely has been looking at he history of the building and how it was changed over the years
"The community are behind the regeneration of town square but the building will also bring tourists to the area.
"We're very much at the start of the process, but it has been wonderful looking at how to restore the building."
Aberdeenshire Council will make a decision on the planning application in the coming weeks.
The Huntly and District Development Trust strives to develop and manage a variety of projects to make the area a better place to work, live and visit.
To find out more email  hddt@huntly.net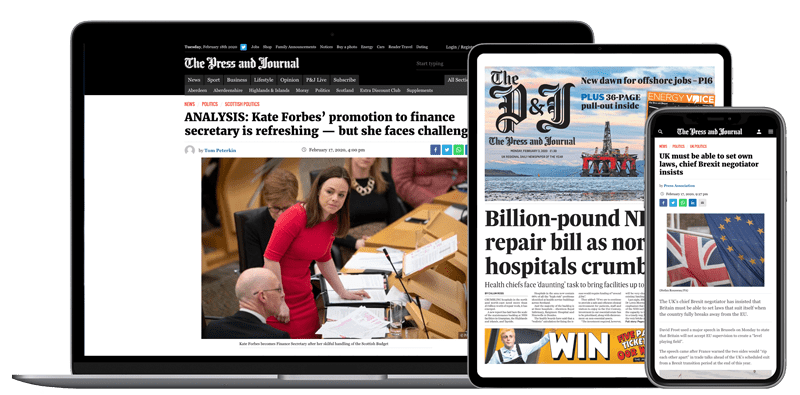 Help support quality local journalism … become a digital subscriber to The Press and Journal
For as little as £5.99 a month you can access all of our content, including Premium articles.
Subscribe