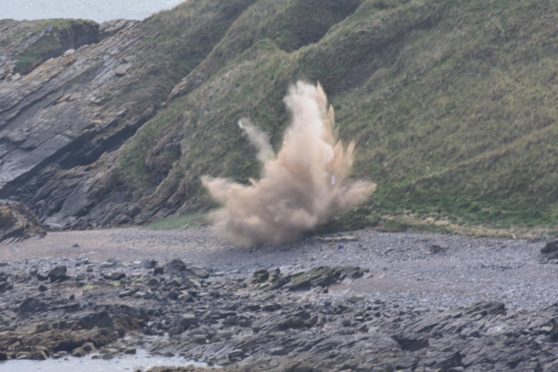 A north-east family got a welcome distraction from lockdown when they discovered a Second World War mortar on a beach.
Police were called to a stretch of sand near Collieston in Aberdeenshire at 10am on Tuesday.
Bomb disposal experts from the Royal Logistics Corps raced up from Edinburgh, and carried out a controlled explosion at 3.30pm as locals watched on.
Local man Craig Leuchars had been strolling along the shoreline with two of his three children when he found the two-inch mortar.
He said: "We always carry bags and are on the lookout for litter, which is why I noticed the device.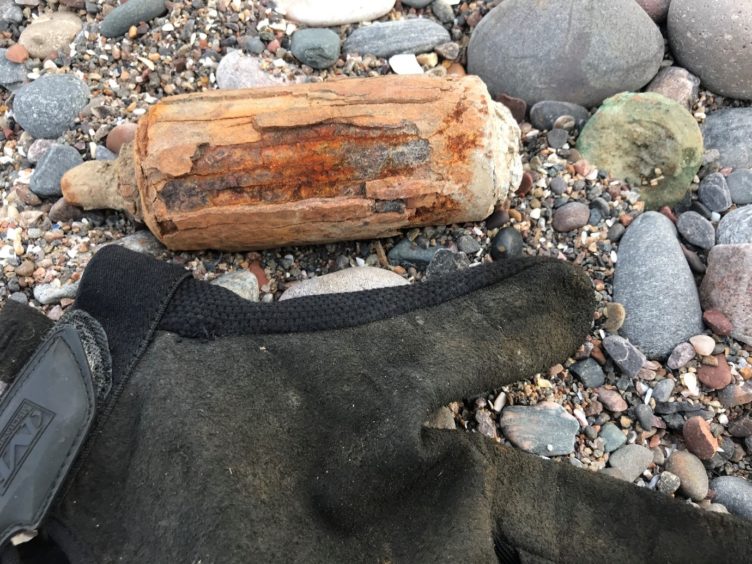 "I've found several similar ones on the beach over the years, so knew exactly what it was."
Mr Leuchars said that word of the find quickly spread through the village.
When the time came for the bomb squad to detonate the device, Collieston residents were spaced out across the cliff-edge to watch as the explosion sent sand shooting into the air.
"It was quite the spectacle, it was a really massive explosion," Mr Leuchars added.
But the dad added that not everyone was as impressed with coming across a small slice of wartime history.
He said: "The children were a little blase when we first found it, they've seen things like this before.
"They'd had quite the day rockpooling, and seemed more excited by an octopus they had found, having never seen one in the wild before."
It is perhaps unsurprising that Mr Leuchars, who works at Helix Robotics Solutions Ltd, has come across the devices on the beach before.
The historic weapons have often been found both on land and in the water surrounding the Forvie Nature Reserve, due to the location's prominence during the First and Second World Wars.
On November 3, 1940, 30 high explosive bombs were dropped on Forvie Links by the Luftwaffe, leaving behind massive craters.
Due to the fears the sands could be mistaken for Aberdeen's River Don, and that more attacks were near, defences were put in place and by 1941 it was described as being "blocked with mines".
After the majority of mines were cleared, the Gordon Highlanders then used the sand to train in desert warfare, and the Forvie Moor was used to train soldiers in the use of grenade, anti-tank grenades and two-inch trench mortars.
Since the wars, mortar bombs have been found across the beach and surrounding moor, with the Navy taking on devices found below the water unit, and the army called to deal with items found above the water – such as tank shell remnants.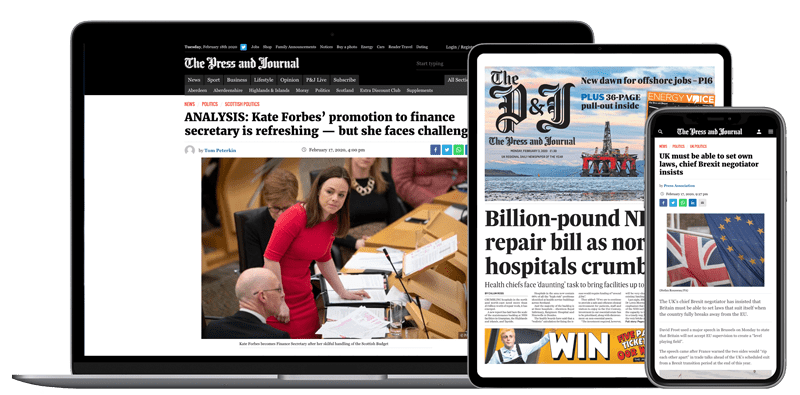 Help support quality local journalism … become a digital subscriber to The Press and Journal
For as little as £5.99 a month you can access all of our content, including Premium articles.
Subscribe