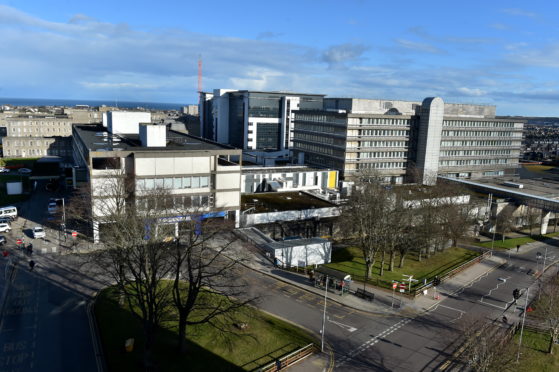 NHS Grampian's dedicated cleaning staff have been hailed as the "hidden superheroes" of the coronavirus pandemic.
Hairdressers, oil workers, hospitality staff and many others left without work due to lockdown have been drafted in to keep Aberdeen Royal Infirmary, Dr Gray's and other sites across the north-east cleaner than ever to help prevent the spread of Covid-19.
In total, more than 150 additional staff have been taken on temporarily as the result of a recruitment drive late in March.
Gillian Poskitt, head of domestic and support services, portering and grounds teams for the health board, said they new starts have done an "amazing job of taking up the mantle".
As well as bulking up staff numbers, the health board has increased the hours for 50 existing members of the cleaning team.
Miss Poskitt said frequently-touched surfaces at ARI were previously washed twice daily – with the new cleaning regime, they are now cleaned three times an hour.
She said: "All clinical areas where patients come into have their frequently-touched surfaces like door handles and hand rails cleaned every 20 minutes, which is a big increase on what we were doing previously.
"One of our problems we have at the moment, if you can even call it a problem, is that when some of our teams empty their machines for cleaning the water is too clean, which has caused some people to stop and question if they actually did the floor properly.
"But of course, that's actually a good thing, as it just shows how clean everywhere is."
Miss Poskitt said the recruitment process had been sped up in response to the pandemic, with some new starts arriving the very next day after their interview.
She continued: "We've had all sorts of people join us, hairdressers, oil workers, people from the hospitality industry in bars, nightclubs, hotels and restaurants – a real wide array of people.
"And whilst we've had a whole lot of new people come in, that couldn't have happened if our existing staff hadn't adapted to facilitate that.
"Our team are a fantastic workforce who get on with their vital work like hidden superheroes.
"I always refer to my team as domestic defenders and power porters, and I think that's something that has been echoed throughout the organisation over the last few weeks."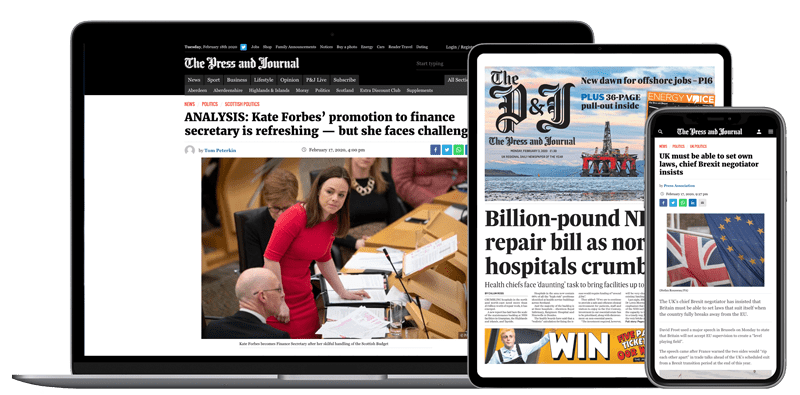 Help support quality local journalism … become a digital subscriber to The Press and Journal
For as little as £5.99 a month you can access all of our content, including Premium articles.
Subscribe