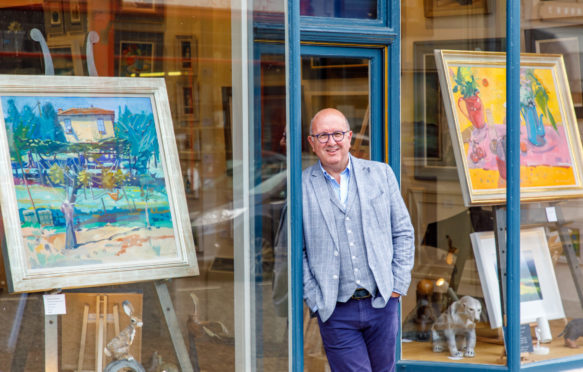 Art may seem a frivolous pursuit in the midst of a pandemic, but it is in fact creativity which is keeping many of us distracted.
From the lovingly painted rainbows displayed in windows, to signing up for virtual painting lessons – we are all in need of an outlet or two.
You may have always been an art lover; a regular visitor to galleries which have since fallen silent.
Or perhaps lockdown has enabled you to discover the wealth of talented Scottish artists, their work providing a glimmer of light as the weeks pass by.
Whatever your persuasion, David Reid is the man to know.
Born and bred in Aberdeen, he has returned to the Granite City having spent decades yearning for the north-east.
His impressive career as partner in property firm Knight Frank saw David spend much of his life in Glasgow and Edinburgh.
As each big birthday rolled around, he vowed he would one day return to his roots.
Having arrived back in his home city, he opted to buy the Kittybrewster and Brig of Dee bars.
But what could a former property expert turned pub landlord possibly know about art?
Rather a lot, as it happens.
Both a passionate collector and careful buyer, David opened Ballater Gallery last June.
With trade partly reliant on passing tourists in the popular Deeside burgh, Covid-19 could have easily ended this fledgling business before it had really begun.
There is actually no shortage of customers, with paintings currently sent all over the world.
The gallery boasts some of Scotland's biggest names, including Jack Morrocco, Iain Faulkner and Glen Scouller.
But with the doors firmly closed, how is David managing to trade so successfully?
Here, he explains how some clever adaptations and a true love of art have enabled him to move forward.
I am an avid lover of art, and I've gradually built my own collection over the years.
I think it all started in my early 20s, when I worked for two Aberdeen businessmen.
They were collectors, and of course I caught the bug.
I had never been into rugby or football, I had discovered my passion at long last.
I was born in Aberdeen and went to the Grammar, but my career took me away to Edinburgh and Glasgow.
I finally came home eight years ago, having promised myself that I'd return to the north-east.
Every time my birthday rolled around – especially at my 30th and 40th – I told myself I'd be back in Aberdeen by the time I turned 50.
But I didn't open the gallery until last year; it has been a lifelong dream of mine really.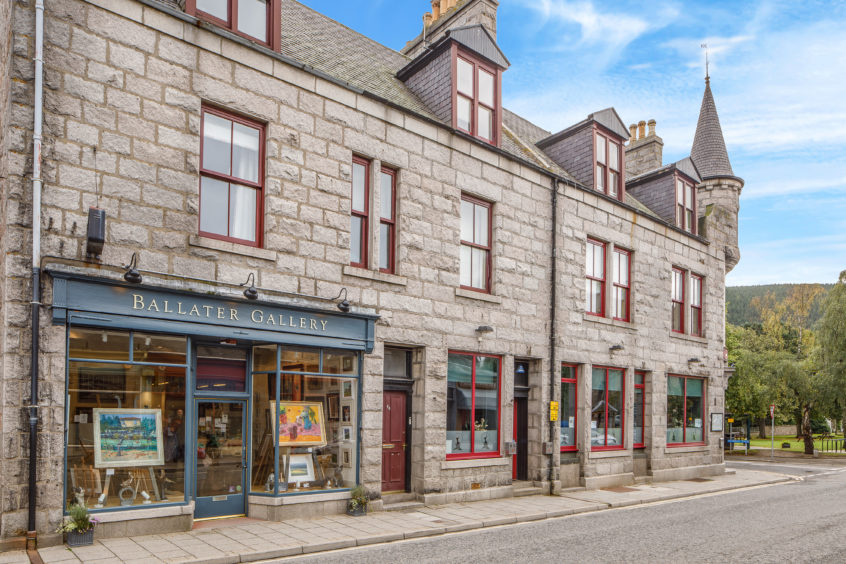 Having purchased the pubs, I had finally reached a stage in life where I had the time needed to make my gallery a reality.
Working in the property world, you come to know a great many people.
I also had the privilege of visiting incredible houses, where I would regularly see art in residence.
My own collection grew, and my career enabled me to start collecting the bigger names.
Just from sitting in my house, you can tell I have a particular love for Scottish artists.
My home is covered in art and there is a story behind every painting.
Having come home, I've built up relationships with numerous artists.
That's partly because of the fundraiser I help run for Maggie's, which is normally an art extravaganza held at The Chester Hotel.
The gallery in Ballater was doing well, but we were obviously left with no choice but to close to the public.
It struck me that people don't lose their love of art in lockdown though.
If anything, art offers hope.
Holidays have been cancelled and the oil price has slumped, people are pretty depressed.
What more can give you pleasure then a beautiful painting?
We're now selling around a dozen paintings every week.
We've had them sent to Sydney, Majorca, even Dallas. Social media has been invaluable at this time.
I used to be a total technophobe, but I've got up to speed.
The last thing we want is for someone to spend a lot of money on a piece of art, only to discover it's not quite right for them.
So we have been sending videos to people, they can see the painting and even the frame at every angle.
It is a very personalised service.
If we have a customer who we know very well, we can also leave the painting with them overnight.
Sometimes all you need is 10 minutes of seeing it hanging on the wall, and you just know.
All our deliveries are of course no contact, and we have excellent couriers.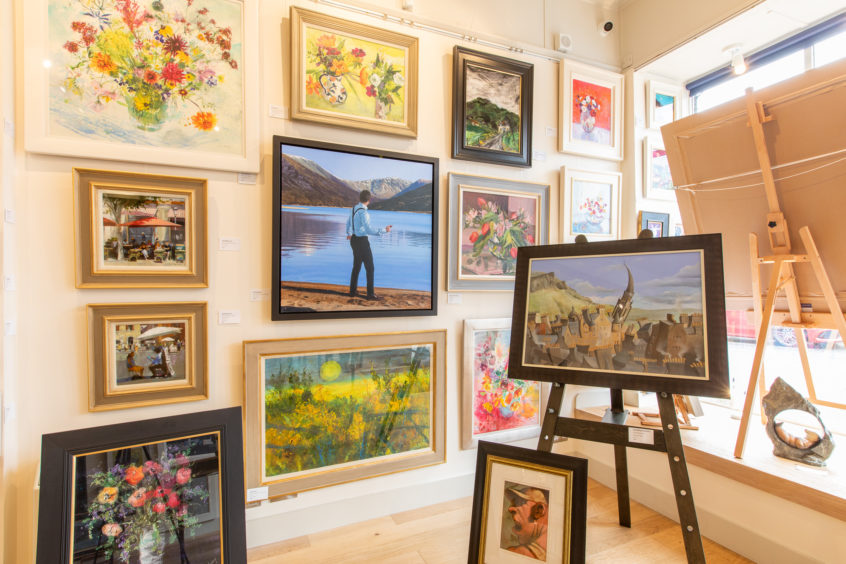 The response has built up and up, I think partly because people have more time on their hands.
There's also the psychological impact which art can have on you, it can do wonders for your mental health.
I'm just so pleased that I've been able to share my love of art, and in particular Scottish artists, with others.
This isn't about making money, some of our paintings start at £300.
Others will go beyond £20,000.
We never want anyone to rush into buying the wrong thing.
There's nothing quite like the feeling of seeing a piece of art in your home every single day, a piece that you'll never grow bored of.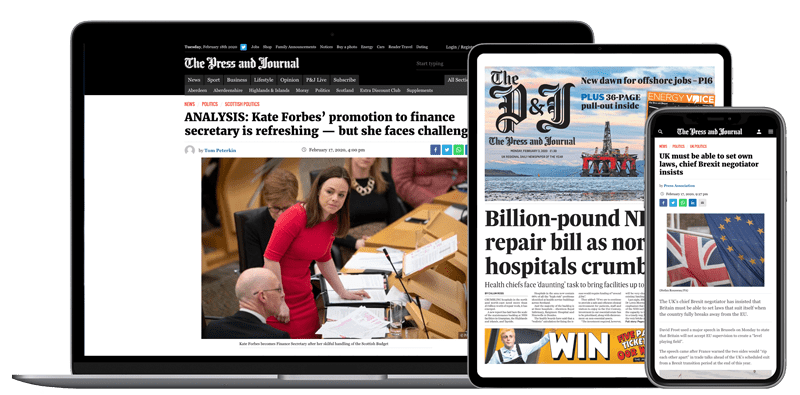 Help support quality local journalism … become a digital subscriber to The Press and Journal
For as little as £5.99 a month you can access all of our content, including Premium articles.
Subscribe