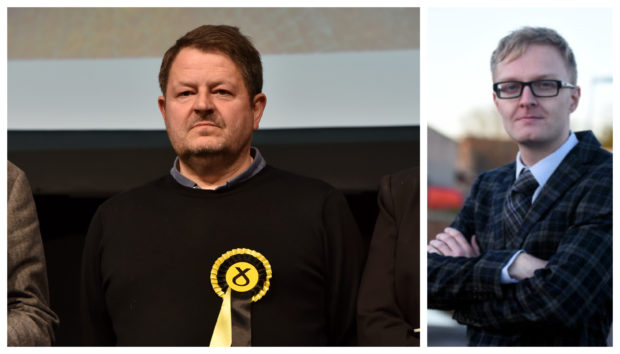 Two councillors who quit Aberdeenshire's opposition SNP group have formed their own group – just days after a major shake-up at the other side of the chamber.
Leigh Wilson, who represents the Mearns, and Alastair Bews, who represents North Kincardine, recently left the SNP group to sit independently.
The pair have now formed the new Social Democratic group so they continue their work in their communities without the "limitations of political parties".
It comes just days after council leader Jim Gifford announced he was leaving the Conservative group become an aligned independent, quickly followed by Jeff Hutchison and Lesley Berry.
And yesterday afternoon, former Tory councillor Michael Roy, who represents Banff and District, left the Conservative group to sit as an aligned independent member.
The surprise shake-up comes after the annual meeting, where Fraserburgh councillor Andy Kille was made group leader.
The two councillors said the name of "social democratic" was selected as they believe it best represents their "moderate, centre-left" viewpoints.
Mr Bews said: "I've come to the conclusion over a number of years that party politics often gets in the way of serving the desires of our communities.
"I want to focus on issues in and around Portlethen and North Kincardine now, particularly the need for a 4G football pitch."
Mr Wilson added: "I have great respect for colleagues across the political spectrum and I feel we can achieve more, irrespective of party loyalty, if we ready out beyond party structures and focus on what is important to the communities we represent."
SNP group leader Gwyneth Petrie said: "We wish our former colleagues all the best, and look forward to continuing to work with them."
Aberdeenshire Council is made up of 70 councillors.
The Conservatives have 16 members and form the administration with 14 Liberal Democrats and a 11-strong group of aligned independents. It is that group Mr Gifford, Mr Hutchison, Ms Berry and MrRoy will join.
The SNP group has 18 members. The authority is also made up of one Labour councillor, the Democratic Independent Green Group and unaligned independents.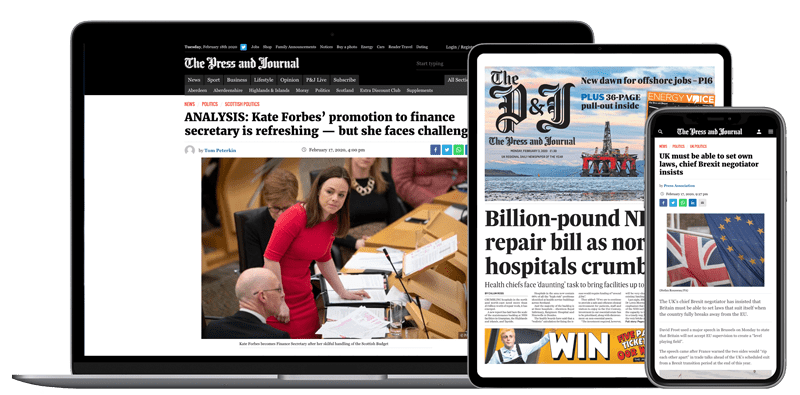 Help support quality local journalism … become a digital subscriber to The Press and Journal
For as little as £5.99 a month you can access all of our content, including Premium articles.
Subscribe