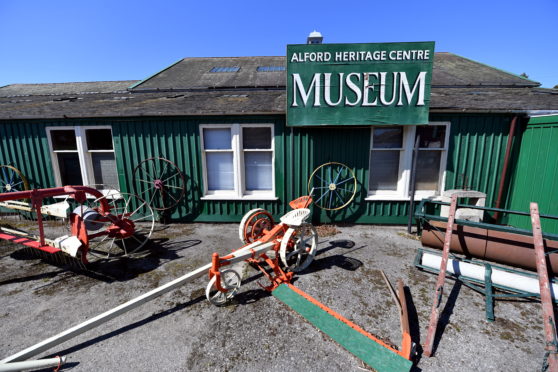 A popular Aberdeenshire museum has announced it will not be opening this season.
The Alford Heritage Museum will not be opening this season but has vowed it will be back in 2021.
The decision has been based due to a lack of volunteers and the difficulty in getting contractors in to carry out essential building repairs due to coronavirus.
The statement said: "Whilst this is obviously disappointing, we will not be the only museum or tourist attraction in this position."
Trustees plan to shake-up how the attraction is run and identify funding opportunities to make building improvements.
New volunteers will also be needed to help run the museum.
It is hoped the team will be able to take some of the museum displays into the local community via schools, care homes and groups.
The Alford Heritage Museum can still be contacted through Facebook and e-mail.