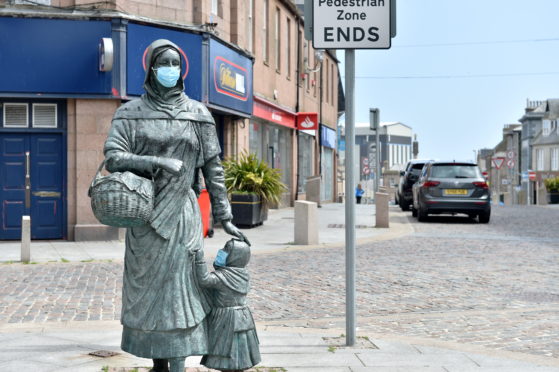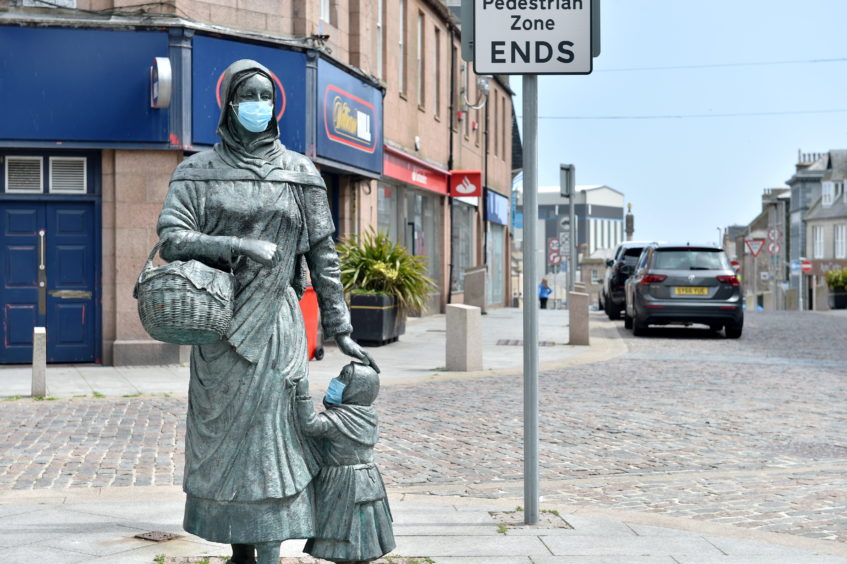 Temporary road closures, reduced speed limits and one-way systems are coming to six Aberdeenshire communities as part of the council's efforts to ensure people can visit town centres while still observing social distancing.
The new measures, made possible due to £310,000 of funding through the Scottish Government-backed Spaces for People programme, will be introduced to Banchory, Ellon, Fraserburgh, Inverurie, Peterhead and Stonehaven.
Preliminary work has already begun in some areas and will be fully implemented by Monday with the aim of preventing the spread of Covid-19.
The council will increase space for pedestrians by re-allocating roads and parking spaces for those on foot to allow them to travel without getting to close to others.
Aberdeenshire Council had originally proposed safety measures that provoked concern from businesses in certain communities over the potential for loss of parking or traffic to drive away customers from town centres.
Following a great deal of consultation work, the finalised plans have been altered in an attempt to address their worries.
In Peterhead, the local authority had originally proposed no traffic be permitted in the town centre.
But after concerns from the business community, the plans for Peterhead have been "amended quite significantly", and now traffic will be allowed on Queen Street, with bus-only access available to Chapel Street.
In Banchory, on-street parking on High Street and Dee Street will be coned-off to provide more pedestrian space, while the taxi rank spaces next to the Burnett Arms will also now be used for pedestrians.
A clockwise one-way system will be introduced in Ellon on Market Street and from Bridge Street to Station Road.
In addition, a 20mph speed limit will be introduced on all approaches to the one-way system.
On-street parking in Fraserburgh town centre will be reallocated for pedestrian use to create one widened path in each of the three main routes into Broad Street.
As well as removing on-street parking, a one-way system will be put in place in Inverurie on West High Street, from east to west, and that system will be completed with a clockwise one-way loop along the southern part of Harlaw Road and Burn Lane.
The council reviewed its designs to improve opportunities for business deliveries.
Stonehaven will have a 20mph speed limit in the town centre, and parking restrictions will be put in place on parts of Market Square, Evan Street, Allardice Street and Barclay Street.
The final plans retain more car parking spaces than was initially proposed, following engagement with businesses and others.
Ewan Wallace, head of transportation at Aberdeenshire Council, said: "These are difficult times for many and we recognise many businesses will be struggling at the moment due to the lockdown.
"These measures are intended to encourage people back to our town centres by providing a safe environment for all."
Call for permanent changes
The Scottish Greens have urged Aberdeen City and Aberdeenshire Councils to "do better" on improving walking and other active travel.
The party supports the Scottish Government's Spaces for People initiative, which offers funding and support to local authorities to make it safer for people who choose to walk, cycle or wheel for essential trips and exercise during Covid-19.
Aberdeenshire obtained £310,000 and Aberdeen City received £1.76million from the Scottish government to carry out changes.
Now the Scottish Greens have written to council bosses Douglas Lumsden and Jenny Laing and Jim Gifford to urge change.
Aberdeen City Greens' spokesman Guy Ingerson said it was important to keep people safe as restrictions ease.
He added: "That's why we want to see the council introduce adequate protections for people, that is closing selected roads to traffic and affording pedestrians and cyclists more quality space."
Although emergency measures are intended to be temporary, the Greens are calling for
councils to consider making them more permanent.
Martin Ford, Green councillor for East Garioch, said:  "I want to see permanent changes to support increased cycling and walking, to have a better 'new normal' for pedestrians and cyclists. These changes require the council to change some policies, prioritise differently and realloc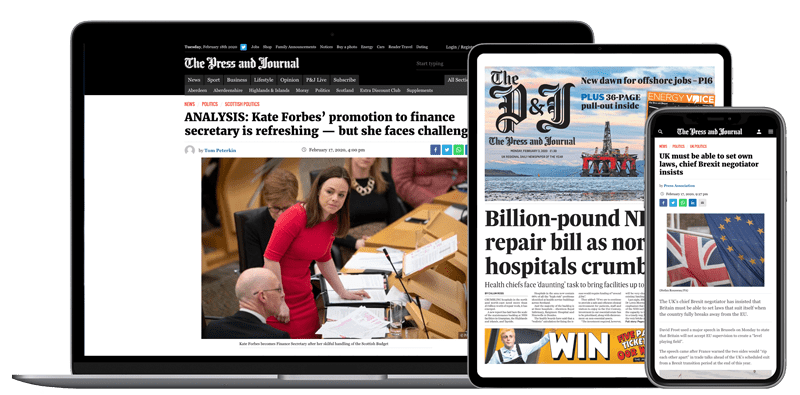 Help support quality local journalism … become a digital subscriber to The Press and Journal
For as little as £5.99 a month you can access all of our content, including Premium articles.
Subscribe