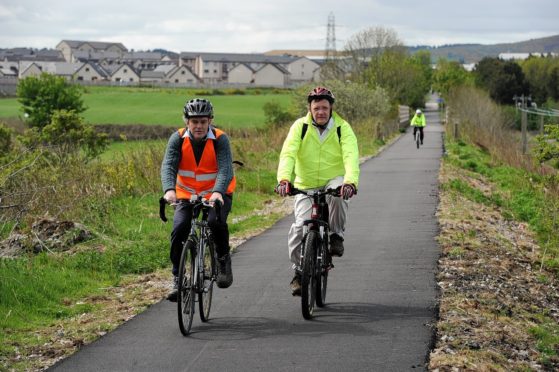 Work on improving the Formartine and Buchan Way has resumed after a delay.
When the lockdown commenced in March, all work on the 40-mile long path – a  former railway line – ceased.
But now the council anticipates that bridge improvements at South Ugie Water near Maud that were halted halfway could be finished in early July.
Similar works at Chapleton, south of Ellon, were completed prior to the pandemic.
The popular route is a favourite of walkers and cyclists, and travels past a great deal of attractions and beauty spots, including Aden Country Park, Deer Abbey, Drinnie's Wood Observatory and a number of stone circles.
It extends from Dyce all the way up to Maud where it splits off to both Fraserburgh and Peterhead.
Katherine Low, of the council's environment team, said: "The safety of the public and that of the construction team is paramount, and we request that everyone observes all safety signs and avoids entering the construction site areas.
"We thank everyone for their patience and look forward to seeing people out using the line safely once more."
Aberdeenshire Council has divided the entire length of the Formartine and Buchan Way into 11 separate maps for those planning an adventure to get out and about after months of lockdown.
To download the maps and find out more about the route, people should visit www.aberdeenshire.gov.uk and search for "Formartine and Buchan Way Route Cards".