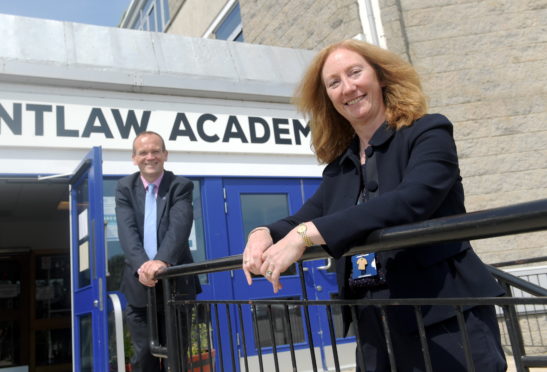 Education chiefs in Aberdeenshire have gone back to the blackboard to prepare for the return of pupils to school from August 12, following the Scottish Government's announcement children can return full-time without physical distancing if the virus remains suppressed.
Up until Tuesday, schools all across Scotland had been preparing a variety of "blended learning" plans depending on their size and circumstances.
Measures included a mix of learning at home and in the classroom, social distancing and other factors.
But on Tuesday afternoon, the Scottish Government's education secretary John Swinney confirmed that due to "significant progress" in controlling Covid-19, schools  should now plan to welcome back pupils full-time in August, with relaxed social distancing rules.
Yesterday, Aberdeenshire Council's director of education and children's services, Laurence Findlay, visited Mintlaw Academy to meet with staff and discuss the latest developments.
He said the hard work that had gone into preparing for a life of blended learning in Aberdeenshire schools was "not in vain", as such plans will be available to use if the national Covid-19 situation demands it.
And Mr Findlay said he at least had not been taken aback by Mr Swinney's announcement.
"After 14 weeks of dealing with the pandemic response, really nothing can surprise me anymore," he said.
"There have been so many twists and turns along the way and the guidance has been changing regularly, just as the scientific and medical positions have changed.
"We have become quite agile and adept at dealing with a fast-paced situation like this.
"So although there was a slight sense of shock, schools have really risen to the challenge and have really coped well.
"They are now preparing to welcome back all pupils in August this year in line with Tuesday's announcements.
"The work that schools have done and all the preparation putting plans in place has not gone to waste, as of course they may still be needed if there's any future spike or closure required as a result of Covid-19."
Linda Duthie, the head teacher at Mintlaw, said she had been "very impressed" by how well staff and children have handled education during lockdown, and said she was proud of the school for how it has handled the situation.
She added: "When we go back in August, there will be a number of challenges.
"Safety is the first one for pupils and staff, but there are also the anxieties of both pupils and staff to consider.
"That will be a key challenge and something we will have to look at."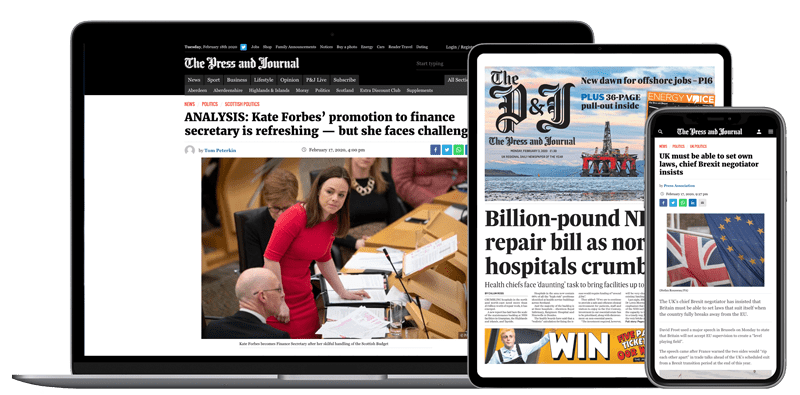 Help support quality local journalism … become a digital subscriber to The Press and Journal
For as little as £5.99 a month you can access all of our content, including Premium articles.
Subscribe