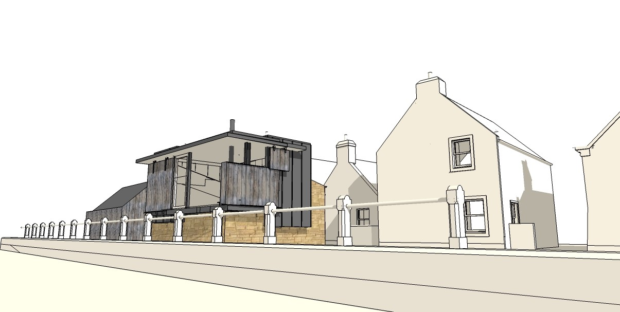 The owners of an Aberdeenshire castle have embarked on a "mad challenge" to transform a derelict fishing bothy into accommodation.
The bothy, on Low Shore in the scenic coastal village of Whitehills near Banff, is believed to have been used by fishermen as shelter during storms in years gone by.
However, the building has been out of use for a significant period of time and is in a serious state of disrepair with a collapsed roof among its list of problems.
Bill Williams, who owns the 14th century Udny Castle near Pitmedden, has now secured permission from Aberdeenshire Council to transform the building.
He said the idea was inspired by his wife Margaret, formerly de Hauteville Udny Hamilton.
Mr Williams said:. "My wife initially saw the bothy for sale in the Press and Journal and we thought we'd give it a go.
"There's real life in these sea towns and Whitehills is a great part of the world.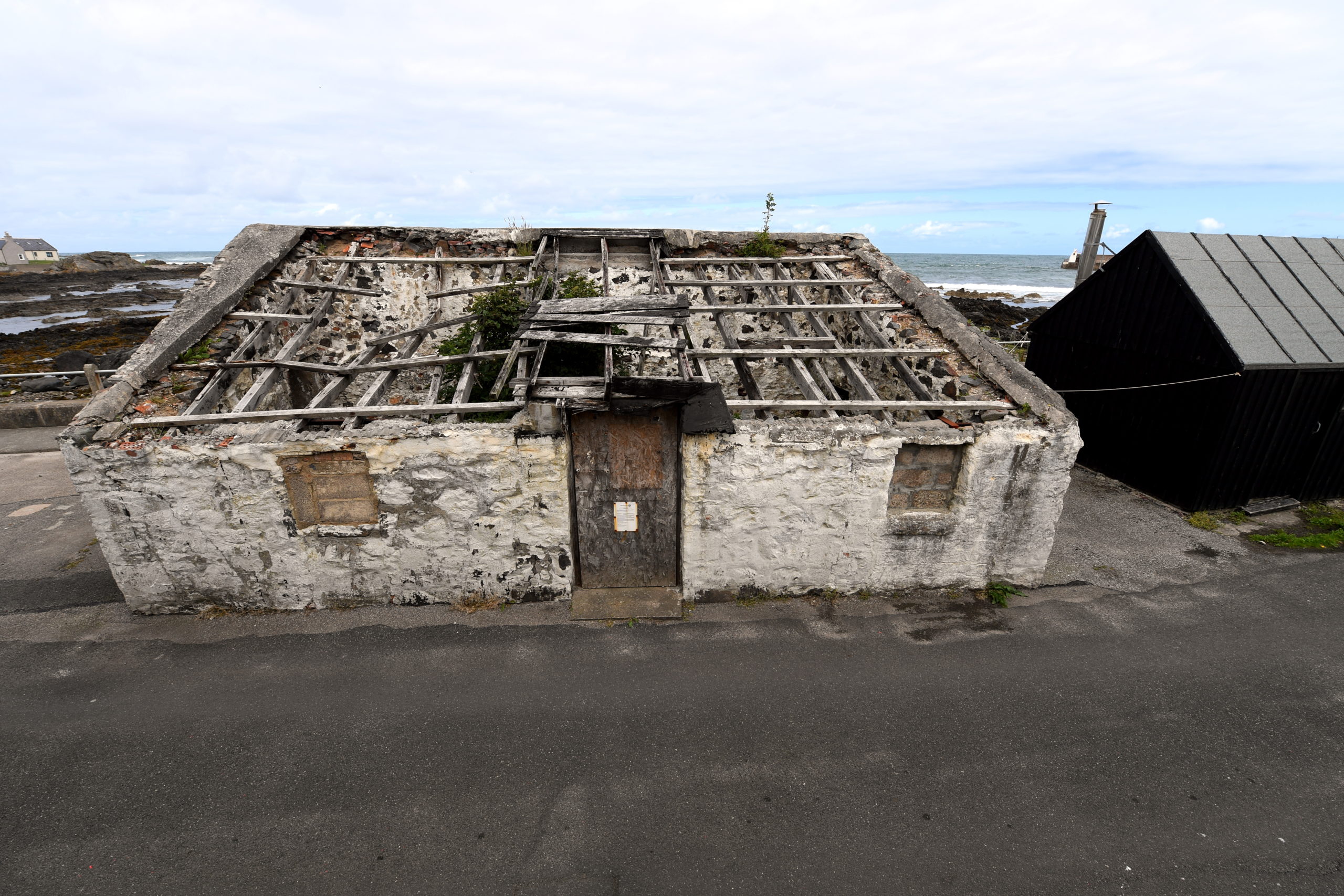 "Some may think this work is a mad challenge of sorts, but I'm really excited to get started.
"Hopefully it would attract more people to the area, as we know the north-east desperately needs tourism. The current plan is for it to be a self-catering facility."
Work on the bothy is to start in September and it is hoped the total cost can be contained to around £50,000.
Architect Crichton Wood was brought to the project to bring "some fresh thinking to this exciting project".
The West Lothian-based architect has focused on how to make the home safe against flooding, given its proximity to the shoreline.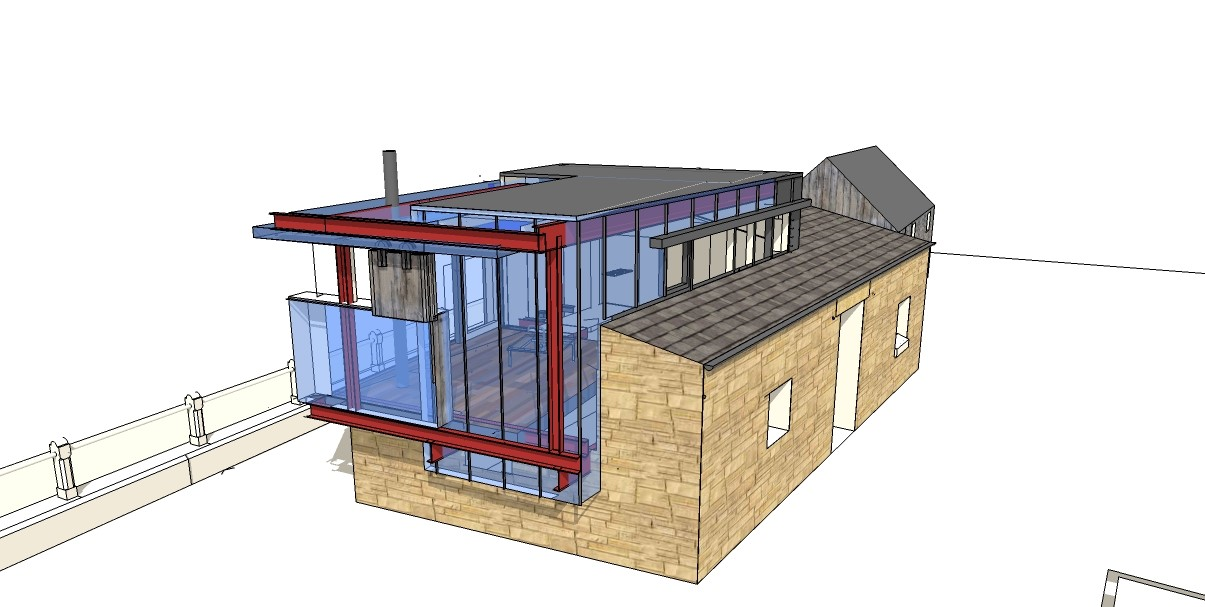 In addition, all materials proposed for the building could be easily washed down in the event of a flood.
When consulted, just two residents were unimpressed with his plans though they were supportive of the idea of the bothy being upgraded.
One branded the proposals a "hotch potch of various styles and shapes" that didn't keep with the historical coastal village.
Another wrote: "It looks out of place and I am not clear how the public are going to be able to pass by on the shore side unhindered."