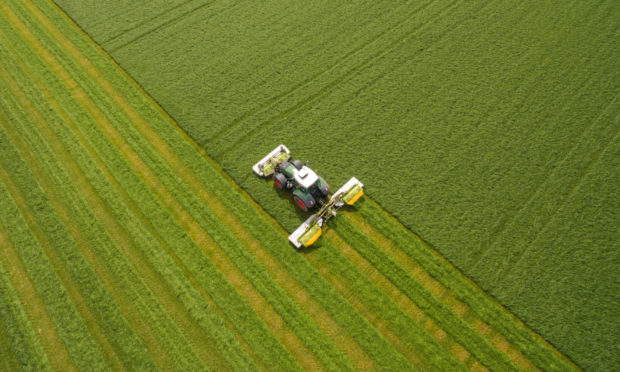 Farmers across Aberdeenshire will play a key role in readying the region's sports pitches and park for use once more.
Many green spaces have become overgrown since lockdown was imposed and the task of returning them to their usual state is a big one.
Councils across the country are having to prioritise the best-used sites and it could be weeks and even months before grass cutting has caught-up.
In the meantime, many shared and public spaces in villages, towns and cities have been left to run wild.
As Aberdeenshire moves through the stages of recovery, council bosses have acknowledged general open space – particularly sports pitches and other large grassed areas – are not currently in the condition that would normally be expected.
But offers of assistance from the region's farmers have already been coming in to help out and the local authority is keen to enlist the help of even more.
The need becomes even more pressing as youngsters begin their summer holidays – and are able to meet and play with friends once more.
A council spokesman said: "The restrictions that have been in place as part of the lockdown have resulted in many areas of long grass.
"Now, however, we are now at a stage where we are starting to address this.
"Owing to the competing demands on council resources and the particular challenge of long grass cutting, our labour, plant and equipment resources are stretched.
"We have received a number of offers over the last few weeks from local farmers and agricultural contractors willing to assist their local communities with cutting grass in our open spaces.
"The skills, experience and specialised plant which farmers are able to provide are hugely important.
"These offers of help are greatly appreciated and now that this type of work is permitted, Aberdeenshire Council has developed guidance and terms of operation which should ensure this work can be carried out in a safe and controlled manner."
Anyone who would like to help with the grass cutting effort and who has not yet provided the council with their details can email greenspace@aberdeenshire.gov.uk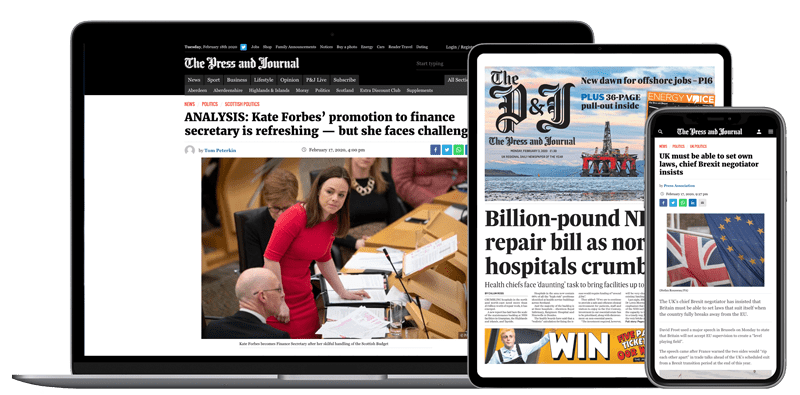 Help support quality local journalism … become a digital subscriber to The Press and Journal
For as little as £5.99 a month you can access all of our content, including Premium articles.
Subscribe