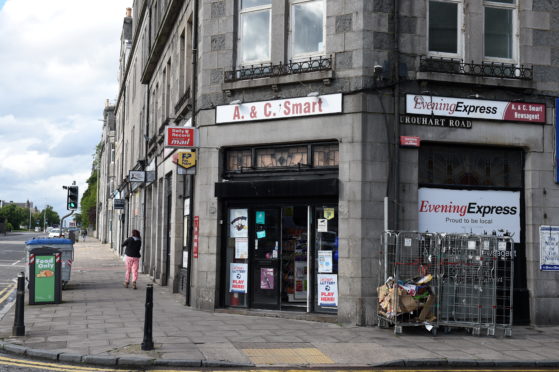 An Aberdeen pensioner has been extorted out of thousands of pounds by a "cruel and heartless" criminal who "hounded" her into withdrawing cash and handing it over.
On several occasions between June 17 and last Tuesday, the victim was approached by a "gaunt" woman asking for money at the junction of Summerfield Terrace and King Street.
The pensioner was then taken to a cash machine outside the A&C Smart shop on the junction Urquhart Road and King Street.
There she was told to withdraw and then give the woman, believed to be in her late 20s, large sums of money.
Over the weeks the pensioner is believed to have lost around £5,000.
Police are now looking for the woman, who is described as white, gaunt, and with long brown hair sometimes worn in a ponytail.
The suspect is known to wear casual clothes.
PC Louise Calder, of the Queen Street police office, said: "This has been a traumatising experience for the elderly woman who was subjected to ongoing harassment from the suspect.
"She is being supported by her family and our officers.
"I am appealing to anyone who was in the King Street area between these dates and witnessed an elderly woman being approached by or withdrawing money whilst next to a woman matching the suspect's description to get in touch."
PC Calder also appealed for people who have been approached and asked for money by a woman matching that description to make contact.
Adam Stachura, the head of policy at charity Age Scotland, urged other pensioners to seek help if confronted by a similar situation.
He said: "To force anyone to hand over cash is a cruel and heartless act, but to take advantage of an older person in this way is absolutely despicable, it makes the blood boil.
"Falling victim to such a hateful crime will have a huge emotional impact, as well as a severe financial one and we hope the woman involved is getting appropriate support.
"It is important that anyone with information gets in touch with the police.
"While these kinds of crimes can be rare, they do happen so it is important that older people know where to turn for information about how to protect themselves and where to go for support.
"The Age Scotland helpline can assist and is available on 0800 1244222, Monday to Friday, 9am to 5pm."
George Street and Harbour councillor Ryan Houghton added: "This is a harrowing incident under normal times, let alone when we're reliant more than ever on our own communities to pull together."
Those with information can call the police on 101, or the charity Crimestoppers anonymously on 0800 555 111.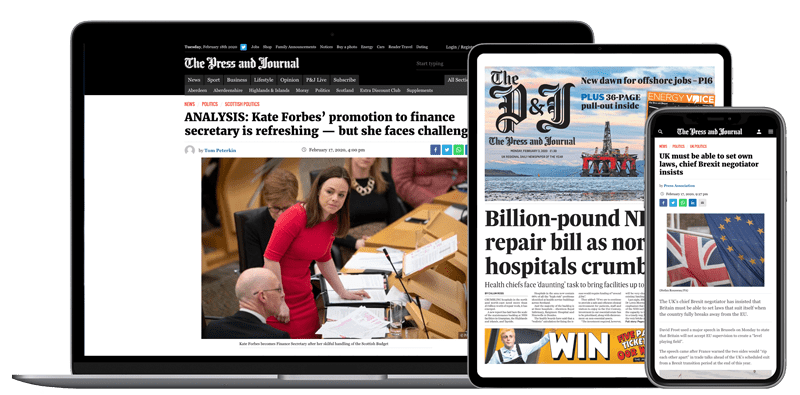 Help support quality local journalism … become a digital subscriber to The Press and Journal
For as little as £5.99 a month you can access all of our content, including Premium articles.
Subscribe