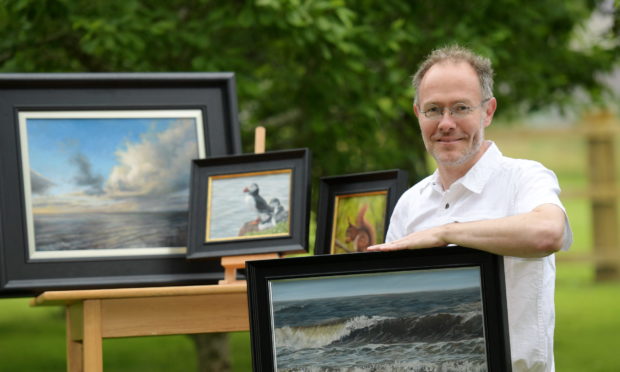 An Aberdeenshire art exhibition has gone online for its 16th year.
Plans for this year's Artaboyne, which annually features artists from all across the north-east in the Deeside village of Aboyne, were disrupted by Covid-19.
But instead of cancelling, the exhibition is instead being held via the internet.
Art lovers are now able to visit www.artaboyne.co.uk  and see the works of the 29 artists taking part in this year's exhibition.
Their artwork will also be available for purchase online.
It will run for a number of months, and be updated as time goes on.
Quintin Davies, a member of the Artaboyne committee, said he was pleased the event was still going on in some form.
"We realised there would be quite a bit of work involved, but we took that on and contacted all the artists who were going to be contributing to see if they wanted to take part in the online version."