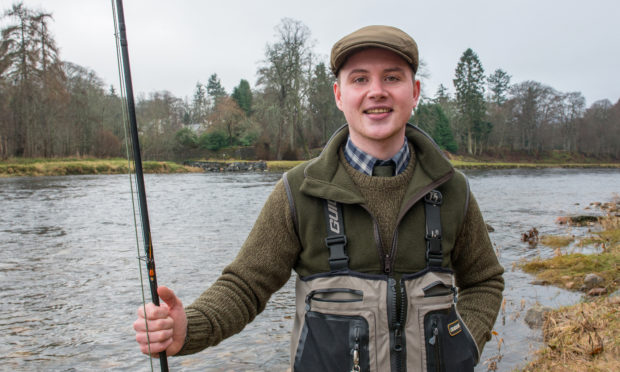 The ghillie of a newly-formed fishing beat on the River Dee has celebrated 100 salmon being caught this month.
The Lower Blackhall and Banchory beat, which was previously the separate Lower Blackhall, Kinneskie and Banchory Fishings, came under single management for the 2020 fishing season.
Jordan Sinclair, who has been working on the River Dee since his teenage years, has followed in the footsteps of his father Raymond, the ghillie at Upper Blackhall to take charge of the new beat.
The 26-year-old, who in 2016 became the youngest person to have passed the Scottish Game Angling Instructor Certificate, said he has been proud to perform his role as ghillie of the Lower Blackhall and Banchory part of the Dee.
He said: "You can't beat being by the river.
"Fishing the Dee has been an important part of my life, and I was delighted to have the opportunity to run my own beat.
"Hitting the hundred mark for July was a real boost, and I hope we keep it going until the end of the season."