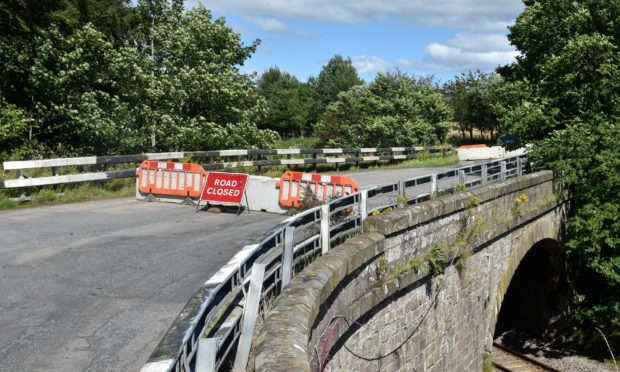 A 170-year-old bridge over a railway has been shut to vehicles for the "foreseeable future", cutting off a number of homes from easy access to the nearest village.
The Oatyhill bridge, just to the southwest of Laurencekirk, has been shut due to safety concerns following a structural survey.
The crumbling crossing carries a local access road across the Aberdeen to Edinburgh railway line, and lies just next to the A90 Aberdeen to Dundee road.
The closure means those living in Oatyhill will now face a diversion along the A90 to get into their closest town, Laurencekirk although pedestrians and cyclists can still use the bridge.
A statement from the council read: "Further work will be undertaken to explore viable options for the future of this structure.
"The diversion route for all vehicles will be via the adjacent junction with the A90 at Oatyhill, then the A90 north to the A90 Laurencekirk junction, and vice-versa for southbound movements.
Mearns councillor George Carr said: "Oatyhill Bridge serves around six properties and I believe a farm as well, and the alternative routes are far from ideal, so this will cause real inconvenience to quite a number of residents.
"The council were aware that this bridge needed work done on it and had been on the radar for quite some time.
"It's unfortunate that they've had to put a restriction on it, as it's really far from ideal for locals.
"It's not a huge diversion, but going back onto the dual carriageway and doing a loop might mean you might be needing to do manoeuvres that you wouldn't normally be doing, so it could cause a few concerns for locals."
The closure comes after the Abbeyton Bridge over the Aberdeen to Edinburgh railway line was closed off to all traffic just a few miles north of Laurencekirk at Fourdon two years ago.
The bridge, which was also 170 years old, was similarly found to have structural issues and was at risk of crumbling onto the train tracks beneath.
It was demolished over Christmas 2018.
The bridge carried the B966 Fettercairn to Fourdon road across the railway line.
Aberdeenshire Council is responsible for more than 1,000 bridges across the north-east, and many of them are historically listed, in poor condition, or closed for safety reasons, such as Park Bridge south of Drumoak.
Other bridges still awaiting repairs include the Cambus o'May River Dee crossing between Aboyne and Ballater, which was severeley damaged by high river levels following Storm Frank in 2015.
In total, the authority is facing an around £100 million bill for outstanding repairs to bridges and structures.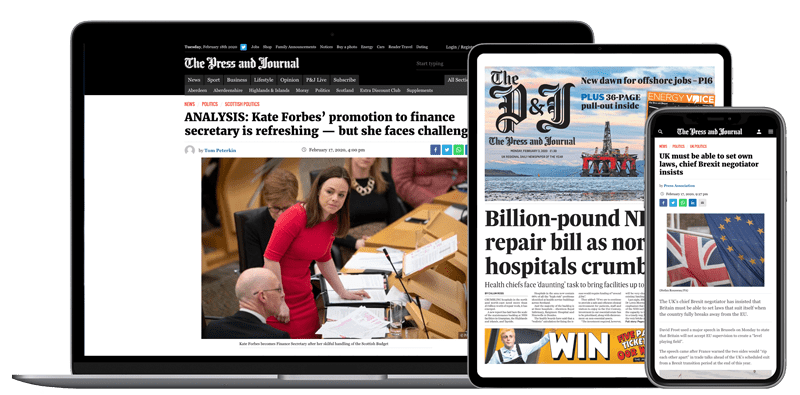 Help support quality local journalism … become a digital subscriber to The Press and Journal
For as little as £5.99 a month you can access all of our content, including Premium articles.
Subscribe