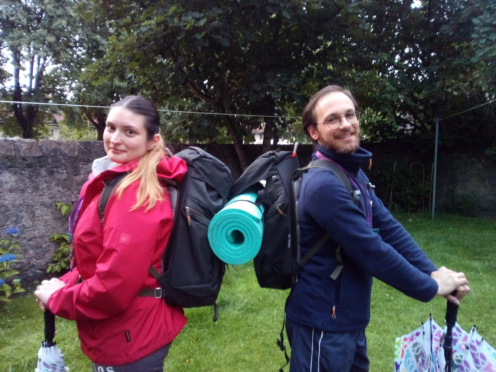 Historian and archaeologist Edoardo Bedin and volunteer guide Daria Phoenix are walking across Scotland in an effort to help save the jobs of their National Trust colleagues.
The pair hope their charity walk will also raise awareness of the threat the pandemic poses to Scotland's heritage.
A number of NTS properties are only just beginning to open their grounds to the public once more, but many buildings are still closed and some may remain so until next year.
Mr Bedin, from Italy, who is operations supervisor at Aberdeenshire's Haddo House, had until March been looking after visitors and managing a team of volunteer guides.
Once furloughed, he instead began to coordinate a team of volunteers in Aberdeen to support people who were isolating or shielding and unable to leave their homes.
Now, with lockdown easing, Mr Bedin is walking across Scotland, visiting National Trust properties along the way, to remind people that, although temporarily closed, the history is still there.
His walking companion is Daria Phoenix, one of the volunteer guides at Haddo House.
The pair set off this morning from Crathes Castle.
As they strode down the drive the determined duo sang a "rousing and cheery "chorus of I'm Gonna Be (500 miles).
Mr Bedin said: "Our walk should visit 23 of these closed properties, simply to remind us all that they are still there; that they are much loved and that they are still being looked after, and one day will be open again.
"History doesn't go away, it is always there in the background. We love Scotland, and its heritage is a huge part of that."
The lengthy walk is raising money to add to the NTS fundraising campaign 'Save Our Scotland'.
The pair will walk to Glasgow and back again, selecting a different route in each direction and taking in beautiful National Trust locations and outstanding properties along the way.
Mr Bedin added: "We are definitely not natural hikers.
"We love the outdoors and enjoy the odd stroll through a pretty garden or along a country lane, but a nearly 800km (500 mile) hike, walking every day for four weeks, will be a challenge for us both.
"Although such a challenge is not something I relish, I am doing it for the love of Scotland, for the love of its heritage, and for the love of sharing it all with public again, sometime soon."
Ythan Rotary Club, of which Mr Bedin and Ms Phoenix are both part, is also supporting the pair and providing hospitality through Rotarians across Scotland.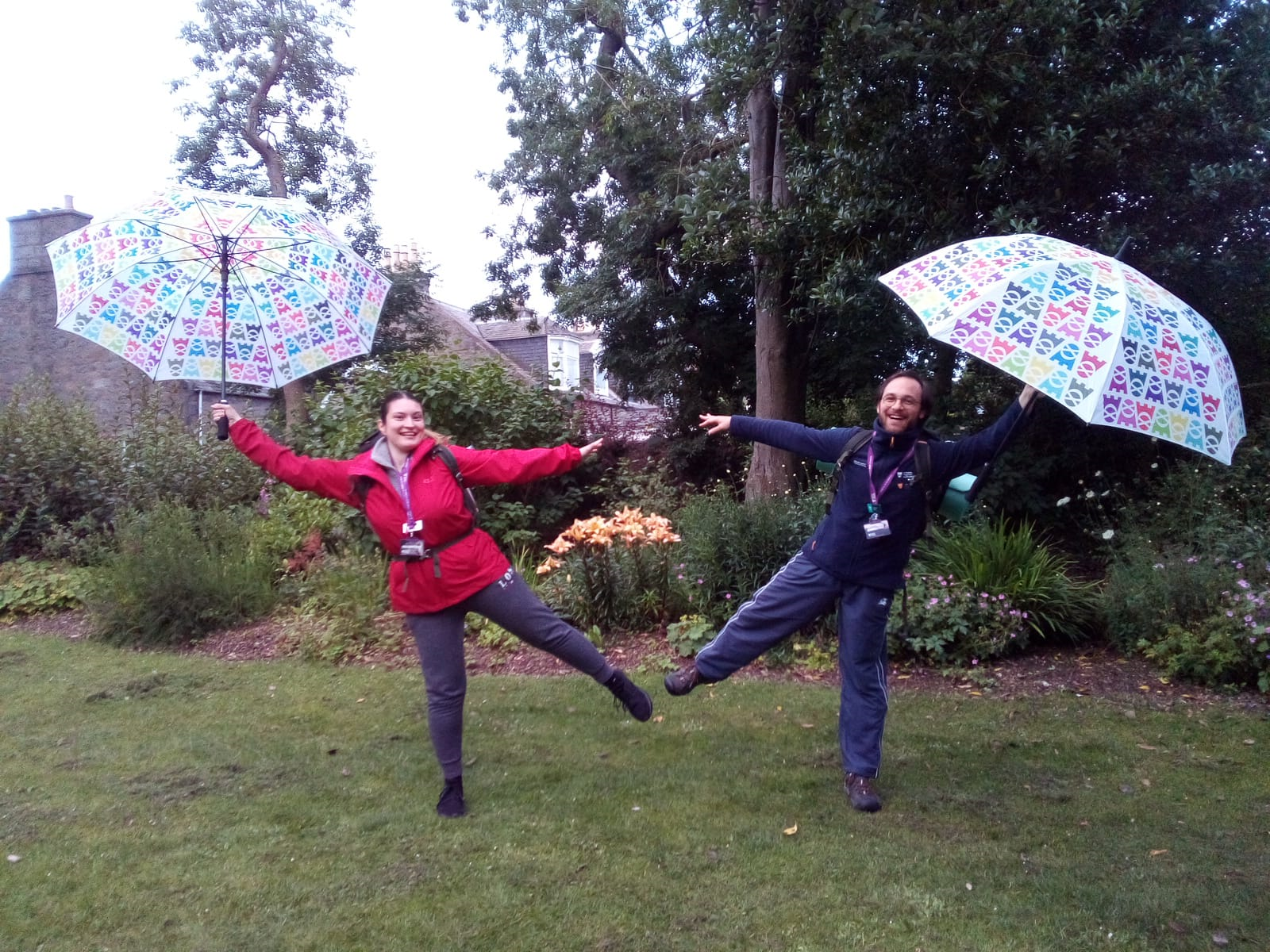 Ali Macleod, the National Trust for Scotland's head of fundraising said: "While we've been overwhelmed by the kind wishes and donations received as the Trust fights to overcome the terrible effects of the Covid-19 lockdown, Edoardo and Daria are especially inspirational.
"Despite their roles at Haddo House being directly affected by the crisis, they have come up with this amazing initiative to raise money for the Trust in its hour of need.  We'll be cheering them all the way as they travel around Scotland and hope that they can inspire others to offer a helping hand for Scotland's heritage."
​
The pair's adventures can be followed at www.facebook.com/HittingTheRoadForTheLoveOfScotland.
To sponsor them, go to: www.justgiving.com/fundraising/hittingtheroadfortheloveofscotland.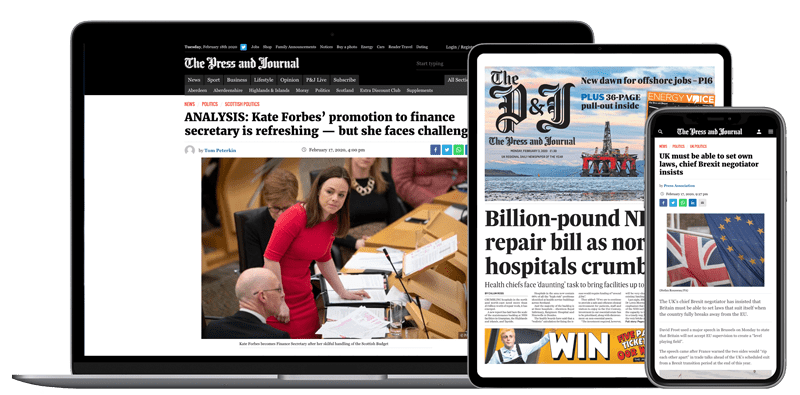 Help support quality local journalism … become a digital subscriber to The Press and Journal
For as little as £5.99 a month you can access all of our content, including Premium articles.
Subscribe