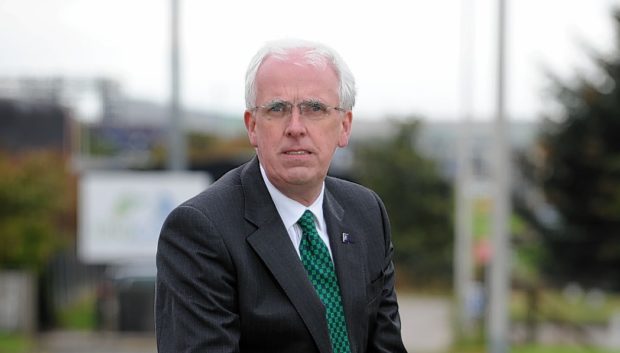 Aberdeenshire Council bosses are bracing themselves for the prospect of the city's local lockdown being expanded to cover more of the north-east.
Many people commute in and out of Aberdeen for work and anxieties are rising that a similar restriction could soon be imposed on the wider area – particularly in "border towns" nearer the city.
Council leaders are now calling for people in Aberdeenshire to "do their bit" to keep the virus at bay while they can.
Similarly, especially as warm weather looms this weekend, they have pleaded that city residents do not travel and break lockdown rules.
We know you'll have questions about the lockdown in Aberdeen City. Doesn't apply to Aberdeenshire, but people travel back and forth a lot we know. Travel for work and school is ok. Read the guidance and get informed – and remember F.A.C.T.S, everyone! https://t.co/4cXldAuGPs pic.twitter.com/H20WCAi16W

— AberdeenshireCouncil (@Aberdeenshire) August 5, 2020
Aberdeenshire Council leader Jim Gifford, who lives near Whitecairns, said the situation in Aberdeen was "horrific" but that, as a council leader, he would have followed the same practice as his counterparts there.
He said: "In Aberdeenshire we need to keep pushing on – especially in getting schools open – and make sure people are sticking to the rules after what has happened this week.
"We don't want people to be scared, we will get back to normal but we have to do it safely, or else we'll see a repeat of Aberdeen and the setbacks they've experienced there. No-one wants that."
Many businesses near to the border of Aberdeen have shut their doors or reduced service to prevent the spread.
Mr Gifford added: "The whole challenge for us is that the border between Aberdeen and Aberdeenshire is arbitrary. So many people live in the shire and work in Aberdeen – there's always people coming and going.
"Now they've shut everything in Aberdeen we need to suddenly adapt again.
"We are keeping a very close eye on the situation and will see what happens next for us and continue to look at the data.
"We need to remain vigilant because the disease has not gone away, by the force of god this could spread to other places. Aberdeen is just the first."
Early into the localised lockdown in Aberdeen, Nicola Sturgeon indicated she may extend the sanctions into the surrounding area if analysis showed the cluster has spread.
When asked about the option of extending the lockdown into Aberdeenshire, the SNP chief said it was something that was being "considered."
Aberdeenshire Council co-leader Peter Argyle yesterday urged people to remain calm.
He said: "People don't need to be unduly concerned.
"The virus is in Aberdeen and, let's face it, it is in Aberdeenshire.
"A virus does not stop at a local authority boundary and turn around. It was always there – even as lockdown eased.
"Some people have let their guard down and this can be a wake up call.
"But you simply cannot compare a busy Union Street with anywhere in Aberdeenshire – these are very different situations.
"The majority of people in Aberdeenshire have been just fantastic in following the rules and I still see compliance whenever I am in a shop.
"The council is working very hard to follow what is happening and be ready for any eventuality."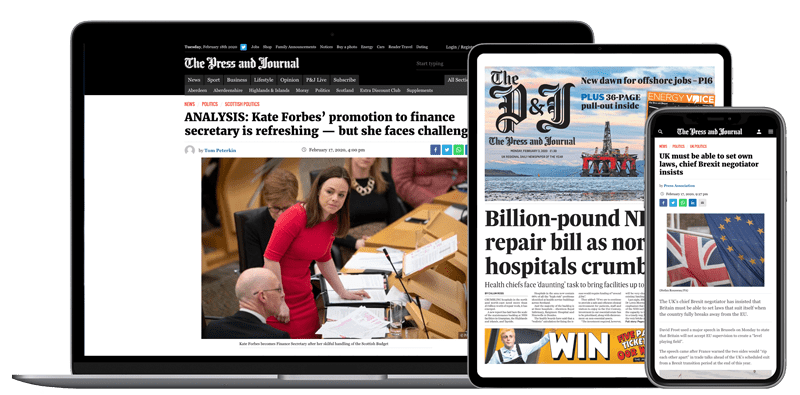 Help support quality local journalism … become a digital subscriber to The Press and Journal
For as little as £5.99 a month you can access all of our content, including Premium articles.
Subscribe