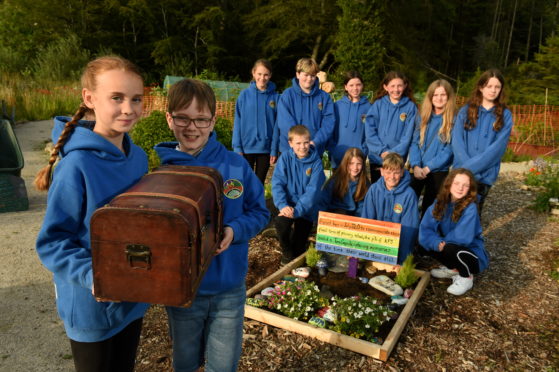 Youngsters who missed out on their final term of primary school due to lockdown have buried a time capsule as a reminder of the time "when the world stood still".
Having been denied a chance to say a proper farewell to Kemnay Primary School before moving up to Kemnay Academy, a group of local mums decided to take matters into their own hands.
The pupils have created a "memorial patch" in the village's Birley Bush community garden.
They buried their capsule after a day of activities to mark their transition from primary to secondary pupils.
Local mum Ruth Charlton said: "A few mums had got together to discuss the fact that the kids had missed out on what would have been their last term of primary school.
"They'd also missed their school trip to Abernethy and their disco, so we decided to put on some activities for them including paintball and a meal.
"The time capsule is a nice opportunity for them to revisit old memories in years to come, to remind them all of the time their world stood still."