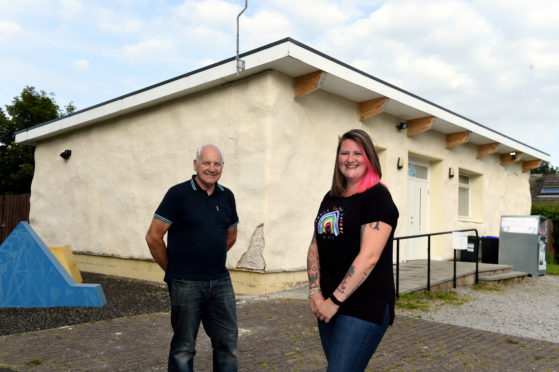 An apologetic mum has paid towards fixing the damage her son was caught on camera carrying out at an Aberdeenshire youth club.
Repairs to the vandalism at The Bothie in Kintore got under way yesterday, a month after a section of the outer wall was removed by the youth.
Action Kintore, a local charity which owns the building, launched an appeal to cover the cost of the damage.
A flood of contributions – including from the culprit's mother – followed, leaving the group with a surplus of £500 which members are currently considering how best to use.
A purpose-built straw bale building, The Bothie has been serving the youth of the village since 2013.
Action Kintore chairman Brian Johnstone said: "We noticed that someone had picked off pieces of the wall from a metre-long crack and chucked it around, exposing the straw bale – which posed an immediate risk to the building both from water and fire.
"We caught a couple of youths on their bikes on the security camera, and they were able to lead us to the culprit.
"The police were informed and I think he was given a pretty strong warning.
"His mother agreed to pay towards the repairs, I think she wanted to make good the damage done."
He added: "We were very upset about it, things like this cost money to fix and we've had no income for the last six months.
"We've previously had a security camera damaged, and there have been floral displays in the village kicked over and things like that.
"It's frustrating and annoying, particularly as these are all self-funded things – it's off-putting for a lot of people.
"What has been fantastic, however, is the support of the community – it's just been amazing and it's thoroughly appreciated.
"The repairs cost £200, but having publicized the fact we needed funds to cover it, we've received £700 in total.
"We are currently contacting donors to ask whether they want their money back or whether they would be willing for us to put it back into The Bothie, for example by buying an improved security camera.
"A couple of donors gave over a hundred pounds, but there were also many smaller donors and I can't thank the local community enough.
"It's been a great response to an unfortunate event.
"All services provided by The Bothie – including residential trips – are free for kids, so it's really there for the good of the community, particularly young people."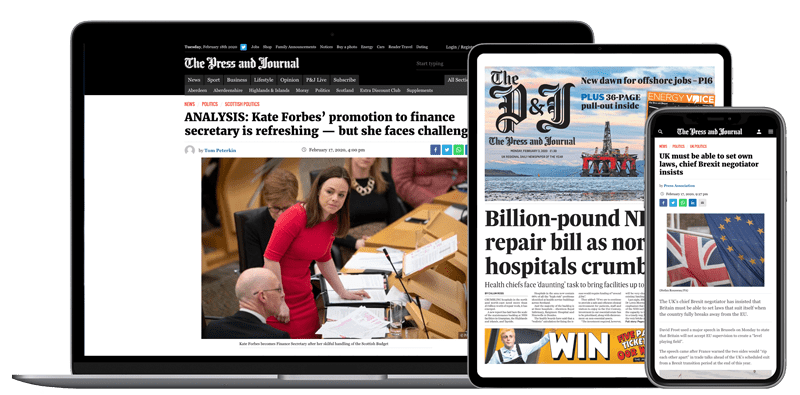 Help support quality local journalism … become a digital subscriber to The Press and Journal
For as little as £5.99 a month you can access all of our content, including Premium articles.
Subscribe