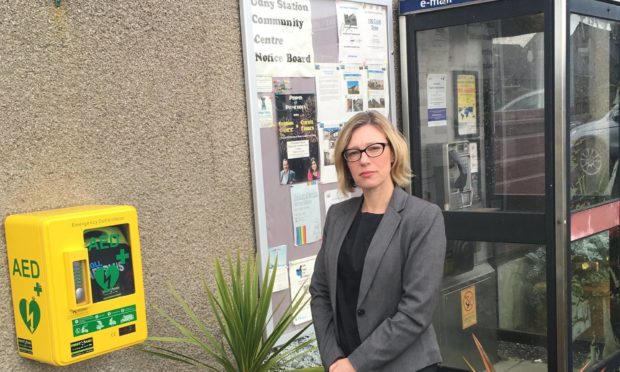 North-east politicians have hit out at the "baffling" decision to endanger the future of a phonebox that stands next to a defibrillator installed by residents in case of emergency.
BT has announced its plans to remove a number of phone boxes across the region – a move that will give many residents a sense of deja vu.
In 2016, north-east MSP Gillian Martin backed campaigners who rallied against previous plans to axe the phone box at Udny Station Community Centre.
Now, its future is in jeopardy once again despite the safety fears of locals and those who represent them.
The defibrillator situated next to the phone box can only be opened with a code, obtained from the ambulance service by calling 999.
Ms Martin said: "Phone boxes can provide a vital service, particularly in areas where mobile phone signal may vary.
"Ones like that at Udny Green provide access to a potentially life-saving defibrillator, which requires a 999 call to be made to gain access to the equipment.
"I would urge BT to rethink its proposals. In less urban areas, phone boxes could offer a lifeline in cases where mobile phone signal could be unavailable.
"The local community has previously worked so hard to voice its concern over similar plans and I would encourage them to do so again.
"My office and I will support them in any way we can."
Meanwhile, Huntly councillor Robbie Withey, MSP Alexander Burnett and MP Andrew Bowie have all spoke out against the plans – just a year after the trio threw their support behind a letter bearing the signatures of more than 100 residents concerned by plans to remove a "much-loved" phonebox in Monymusk.
The successful 2019 campaign focused on how the box enhanced the "historic look and feel" of the village, as well as its practical benefits for an area often subject to "digital blackouts".
Mr Withey said: "Revisiting this issue is a waste of time, so soon after local people made their feelings clear.
"There are so many things BT could be focusing on elsewhere. It's just not feasible to revisit closures on an annual basis.
"And surely the few village boxes which remain have proved their worth."
Mr Bowie added: "Last year we understood that costs need to be reviewed every so often but this is baffling.
"I suspect it is just as expensive to run these few phones as it is to bombard communities with consultations."
MSP for Aberdeenshire West, Alexander Burnett, added: "Residents will be aghast at having to fight their corner once again."
A BT spokeswoman said that calls made from their public telephones had fallen around 90% in the last decade.
She added that as the majority of the UK has either 3G or 4G coverage – "it's possible to call 999, even when there's no credit or no coverage from your own mobile provider."
She added: "We are consulting with Aberdeenshire Council on the removal of 24 payphones, providing communities with the chance to comment on our proposals. If the council tell us they want a payphone to remain, we will keep it.
"As part of the consultation, we are also offering communities the chance to adopt traditional red heritage phone boxes for just £1 through our Adopt a Kiosk scheme. Adopted kiosks can be turned into a community asset, such as a defibrillator site or mini library."
For more details visit bt.com/adopt.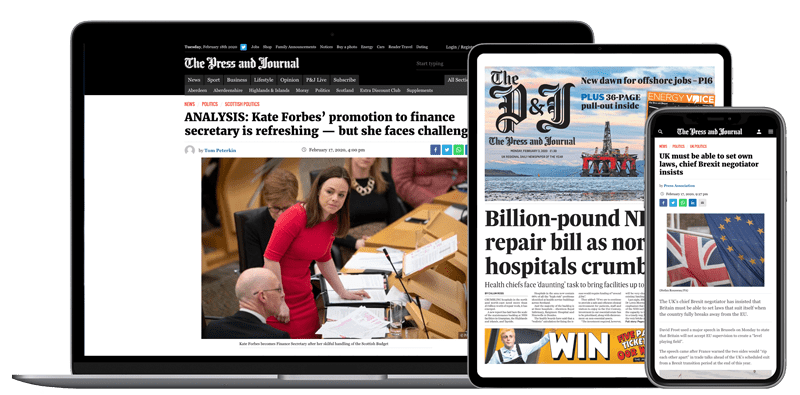 Help support quality local journalism … become a digital subscriber to The Press and Journal
For as little as £5.99 a month you can access all of our content, including Premium articles.
Subscribe