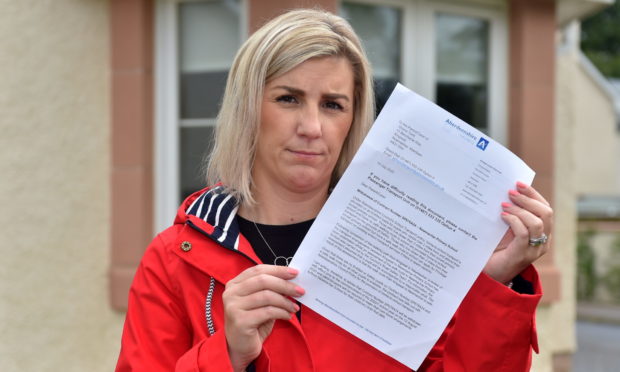 Councillors will discuss controversial plans to scrap a free school bus service when they meet tomorrow.
Parents have been left furious after Aberdeenshire Council withdraw the Kingseat to Newmachar Primary School service.
The local authority made the decision after a path between Kingseat and Newmachar was completed, but parents believe it is "irresponsible" and launched a petition calling for a rethink – which now has more than 330 signatures.
The petition, on change.org, states: "The footpath is extremely dangerous with cars and tractors driving on it to access properties, electric fences to enclose horses, a burn running alongside it and sections are a pavement directly adjacent to a 60mph busy commuter road.
Council faces more pressure to explain scrapping of rural Aberdeenshire school bus
"Children also have to cross four roads unaided, one of which is a main road in
Newmachar with many cars driving in excess of the speed limit."
Tomorrow, members of the Garioch area committee will discuss the petition and the effect of the region's Passenger Transport Strategy.
Free transport is only available to children who live more than two miles walking distance from their primary school – or three miles from their secondary school.
In a report, council officers tell councillors that the homes in Kingseat are all within two miles of the school and that there is a designated safe route which has passed its most recent assessment on August 13.