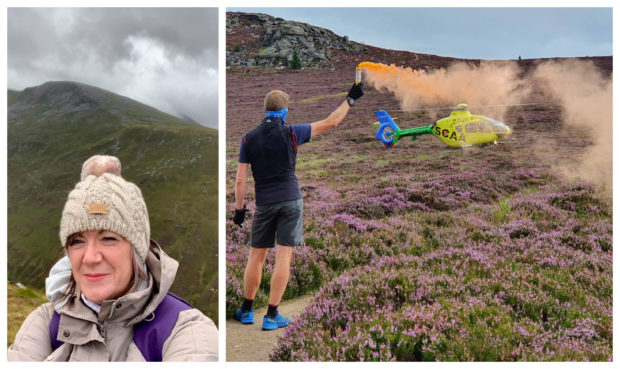 A hill walker who fell and cracked her pelvic bone on an Aberdeenshire hill has thanked her "fabulous" Scotland's Charity Air Ambulance (SCAA) rescuers who came to her aid and rushed her straight to hospital.
Marion Singleton, an occupational therapist, was on a walk up Bennachie with a friend on Saturday afternoon, when she took a bad tumble.
After a kindly passer-by stopped to help and alerted the emergency services, SCAA, police, road ambulance, and the Aberdeen and Braemar mountain rescue teams were all dispatched at about 1.30pm to help her out of her predicament.
Once she was safely in the SCAA's Helimed 79 aircraft, she was taken to Aberdeen Royal Infirmary in just 10 minutes – a journey that would have taken much longer by road.
Mrs Singleton is now recovering from her ordeal, but once she's back on her feet she plans to thank SCAA by taking on a fundraising walk to help support the life-saving charity service.
She said: "My friend and I were just talking, and all of a sudden I tripped over two stones, and landed on my right-hand side on a stone.
"I tried so hard to get up but just couldn't.  A passer-by called Alasdair stopped to offer to help get me up on my feet, but I just couldn't put my weight on my foot at all.
"I was stuck there a while and then all of a sudden we heard the helicopter, and then it arrived."
She added: "They were just fabulous. I can't thank them enough. I want to let SCAA know that I am so grateful for them being there for me.
"We're going to donate and we're hoping next year to do a charity walk to help raise some money for them.
"They really deserve recognition for what they've done."
SCAA's Helimed 79 made its first flight from Aberdeen in April, after years of fundraising and a successful campaign led by the Press and Journal for it to be based in the city.
The service relies on donations from the public to fuel its life-saving operations.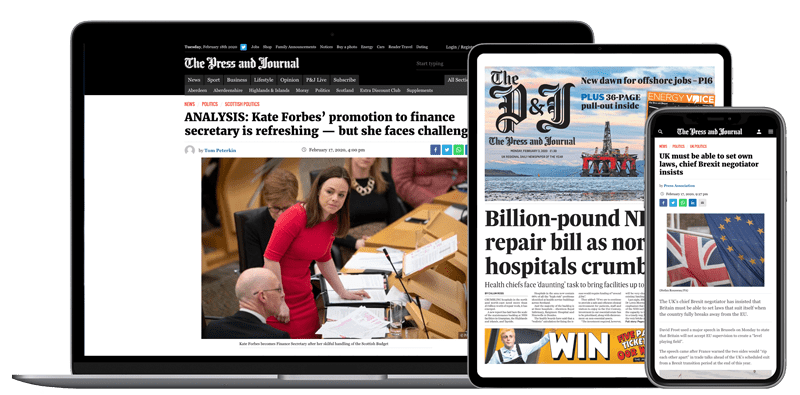 Help support quality local journalism … become a digital subscriber to The Press and Journal
For as little as £5.99 a month you can access all of our content, including Premium articles.
Subscribe