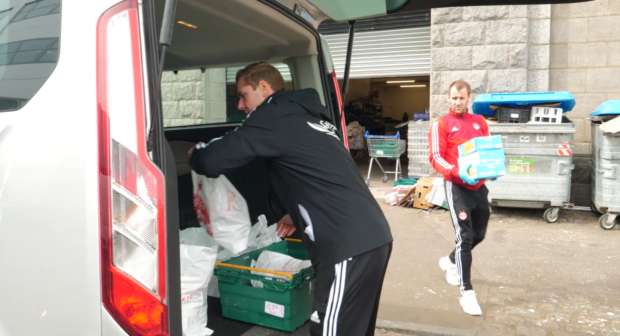 A football club has thanked those who backed their campaign to support fans throughout lockdown.
Aberdeen Football Club and AFC Community Trust (AFCCT) launched #StillStandingFree the week before lockdown, and has delivered 2,600 food deliveries to more than 12,000 people, including 7,000 children.
A calls team – made up of players, former players and manager Derek McInnes – also checked in with 15,000 fans to ensure they were well.
The campaign is now winding down, and Dons chairman Dave Cormack praised all those involved and said they had been a "force for good".
He said: "This powerful combination has the potential to help the region get back on its feet and lift the spirits of its citizens, generating a pride and passion for Aberdeen, through the club, that can support key economic indicators such as city region promotion, inward investment, education and employment, social inclusion and health and wellbeing."
The campaign also raised just over £500,000 for AFCCT, which will be used to to set up a "legacy food initiative" and to support the trust's existing health, football and education programmes.