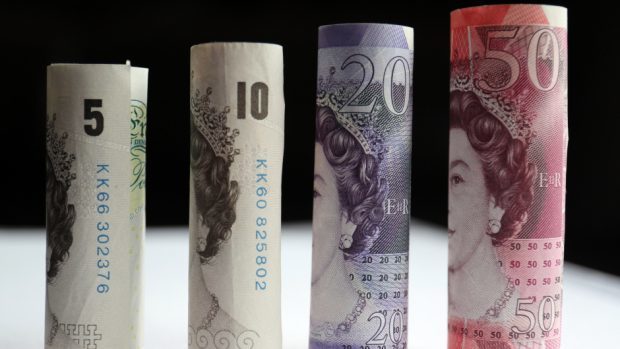 An action plan has been formed to tackle the devastating effects of coronavirus on struggling north-east families.
The Aberdeenshire Child Poverty Action Report 2019/2020, to be discussed by councillors next week, warns of a grim future.
Earlier this week, Scotland's Poverty and Inequality Commission and Children's Commissioner warned child poverty rates were about to "rocket" and said women had been "hardest hit" in recent months.
In Aberdeenshire, more people who have never fallen victim to poverty "are now at risk" according to the report.
Papers state that over the past few months there has been a 75% increase in Universal Credit claims.
Women and young people are being disproportionately affected, as sectors with a young and female workforce are reporting they may struggle to reopen at the end of the furlough scheme.
And the number of families applying for free school meals for the first time jumped from 2,556 to 3,662 between March and July.
The report states: "Covid-19 highlighted the increased inequalities that low income families have around access to good quality food at an affordable price, digital access and ensuring those that have a disability or medical condition are not left behind.
"Families are worried about the increased debt they find themselves in and are worried about existing and future employment.
"There are concerns around the limited opportunities for training and employment for young people that are leaving education not only in 2020, but for the next few years.
Aberdeenshire councillor says 'worst is yet to come' on poverty in north-east
"The impact of Covid-19 has resulted in new areas and client groups who have not traditionally found themselves in poverty now being at risk.
"Aberdeenshire Council has taken the opportunity to learn from the past few months to review priorities."
The report comes after SNP Group Leader, and Huntly councillor, Gwyneth Petrie this month warned there was "no doubt that vulnerability will have risen as a result of the pandemic" and urged council leaders to take action.
New priorities have now been identified to help vulnerable groups.
Council officers will increase engagement with people directly affected by poverty, work on a food strategy to ensure access to good quality low cost food irrespective of geographical areas or household income and focus on digital inclusion to ensure "inequalities felt through the pandemic are addressed".
The council also plans to reach young people and women at risk to long-term unemployment and utilise staff members to address anxieties that may have developed  within families.
To read the full report, click here .
---
We need to 'change the narrative' around food poverty
Aberdeenshire is one of Scotland's 14 rural authorities and faces a variety of challenges that can lead to a greater level of inequality for low income families.
These include difficulties around transport, child care, sustained employment, digital access, fuel poverty and affordable housing.
While the coronavirus pandemic has dramatically altered how poverty in the region could rise, the Aberdeenshire Child Poverty Action Report 2019/2020 also draws on successes.
A group of 20 parents and 40 school age children have taken part in an online
lived experience forum.
All households taking part have an income of less than £15,000 and come from a range of backgrounds – including the travelling community, lone parents, households with an adult or child who has a disability, those that have survived domestic violence and those with English as a second language.
Community kitchen projects and foodbanks across Aberdeenshire were highlighted for addressing food poverty among both children and adults, and the Community Works Project was also mentioned.
The project, in Banff and Macduff, provides opportunities for voices to be heard on how
best to improve local services, and address inequalities online through e-mail, social media and online platforms.
Julia Morton runs The Haven in Stonehaven, a community larder that has experienced an unprecedented rise during lockdown.
Welcoming the new council priorities, she said: "Coronavirus has impacted us all in very different ways.
"People on lower income were getting access to a range of services before the pandemic, but now we're seeing people in that grey area who have never accessed a foodbank before come forward.
"There's often a fear of judgement, or they might feel insecure, but those are feelings we need to dispel – we need to change the narrative around food poverty."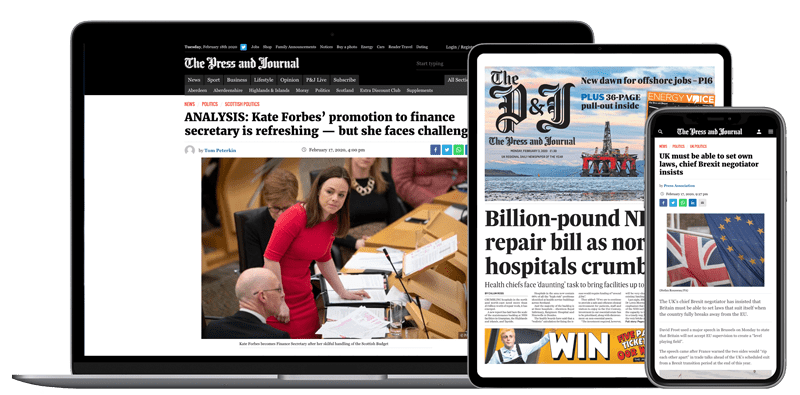 Help support quality local journalism … become a digital subscriber to The Press and Journal
For as little as £5.99 a month you can access all of our content, including Premium articles.
Subscribe