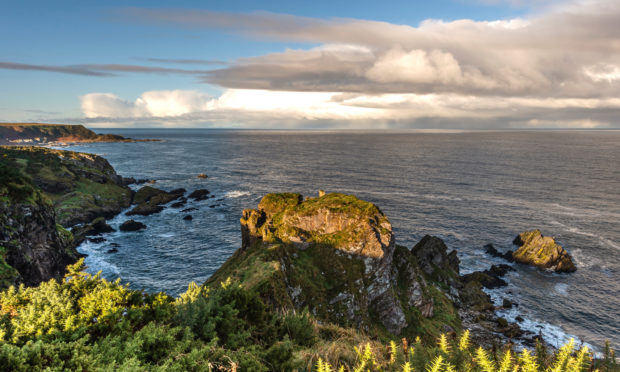 Coastal paths around the north-east will be improved after Aberdeenshire Council agreed to plough £25,000 into a scheme encouraging people to make the most of the seaside.
It is hoped that enhancing access to "one of the best coastlines in the world" will help boost tourism and provide locals with more walking routes.
A key aim of the so-called Coast Aberdeenshire Project will be to promote awareness, wider use, and better integration of the north-east's coastal path network.
There will also be studies on how best to integrate the paths with existing long-distance routes.
Initially the project will focus on the northern coastal path corridor from Peterhead past Portsoy to the boundary with Moray.
Vice chairman of the council's infrastructure services committee, John Cox, said: "In Aberdeenshire we are lucky to have one of the best coastlines in the world right on our doorstep.
"There is so much to see and do, from watching the seals and dolphins to exploring towns and the history of the region.
"This new initiative would open up huge opportunities not only in economic terms such as tourism but also for local communities."
Stretching from St Cyrus in the south to past Portsoy heading north, Aberdeenshire's coastline is around 91 miles in length and serves as one of the region's biggest tourist attractions.
The local authority has committed £25,000 to this first phase of their new coastal scheme, which comes after the council was awarded £770,923 from the Scottish Crown Estate (Marine) Coastal Communities Fund to be spent on coastal community initiatives by March 31, 2021.
Environment planner Katherine Low added: "Community engagement on our coastal paths network will help us prioritise the aims and outcomes of the Coast Aberdeenshire Project."