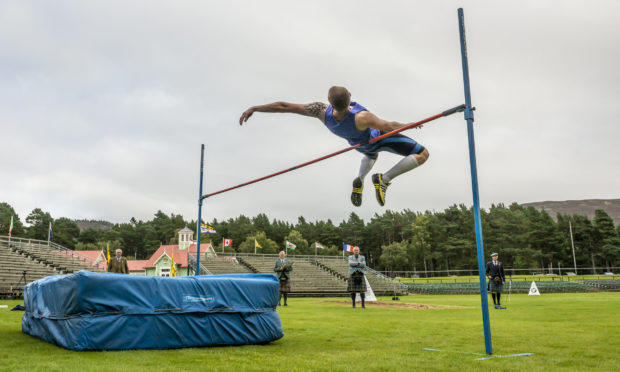 Enthusiasts missing their Highland Games fix will be able to enjoy a virtual event backed by sporting chiefs and the Duke of Rothesay next week.
Typically a mainstay of the Scottish calendar, the vast majority of this year's games were cancelled due to the coronavirus pandemic.
But on Saturday a behind-closed-doors competition was hosted by Braemar Royal Highland Society, which organises The Braemar Gathering, bringing together representatives from across Scotland.
This included some of the stars of the Netflix documentary series Home Game, which highlights traditional and extreme sports from across the world.
Over the coming days, video highlights of the events will be shared online ahead of a full virtual celebration on Saturday, September 12 – typically the last day of the games season.
Highland Games 2020 is being supported by the Scottish Highland Games Association and Grampian Games Association, tourism bodies VisitAberdeenshire and VisitScotland, and Aberdeenshire Council.
It has also received the backing of Prince Charles, who is patron of the Scottish Highland Games Association (SHGA).
He told The P&J exclusively in May that these events can provide people "the experience of a lifetime" and was "sure" they will be able to resume in the future.
Exclusive: Duke of Rothesay says 'charm, character and history of Highland games' will return
Organisers hope the virtual event will encourage people to attend a competition in person next year, keeping traditions alive and boosting the economy.
Chris Foy, the chief executive of VisitAberdeenshire, said: "Highland Games 2020 is special event that combines actual competition with a virtual experience for viewers across the world, keeping the lights on for a great Scottish tradition during this exceptional year.
"Highland games events contribute up to £25 million to the Scottish economy and have been sadly missed this year.
"Virtual Highland Games Day is the perfect opportunity to celebrate the very best of Scotland on social media."
Highlights of the competition will be shared online by VisitAberdeenshire, VisitScotland and the SHGA in the run-up to the 12th, when Braemar Media will host the full video on its Facebook page.
Spectators are also encouraged to join the festivities by sharing their favourite memories on social media and tagging them #VirtualHighlandGames, and pledging to attend an event in person in 2021.
Jo Robinson, VisitScotland's regional director, said: "The Scottish tourism and events industry has been heavily impacted by the Covid-19 pandemic so it's fantastic to see such a traditional event embracing technology and offering an innovative way to enjoy the show, no matter where you are.
"We hope this event encourages existing and new fans of Highland games to get involved and tune in for what is sure to be a great spectacle, and hopefully inspire them to visit and see one for themselves when the time is right."