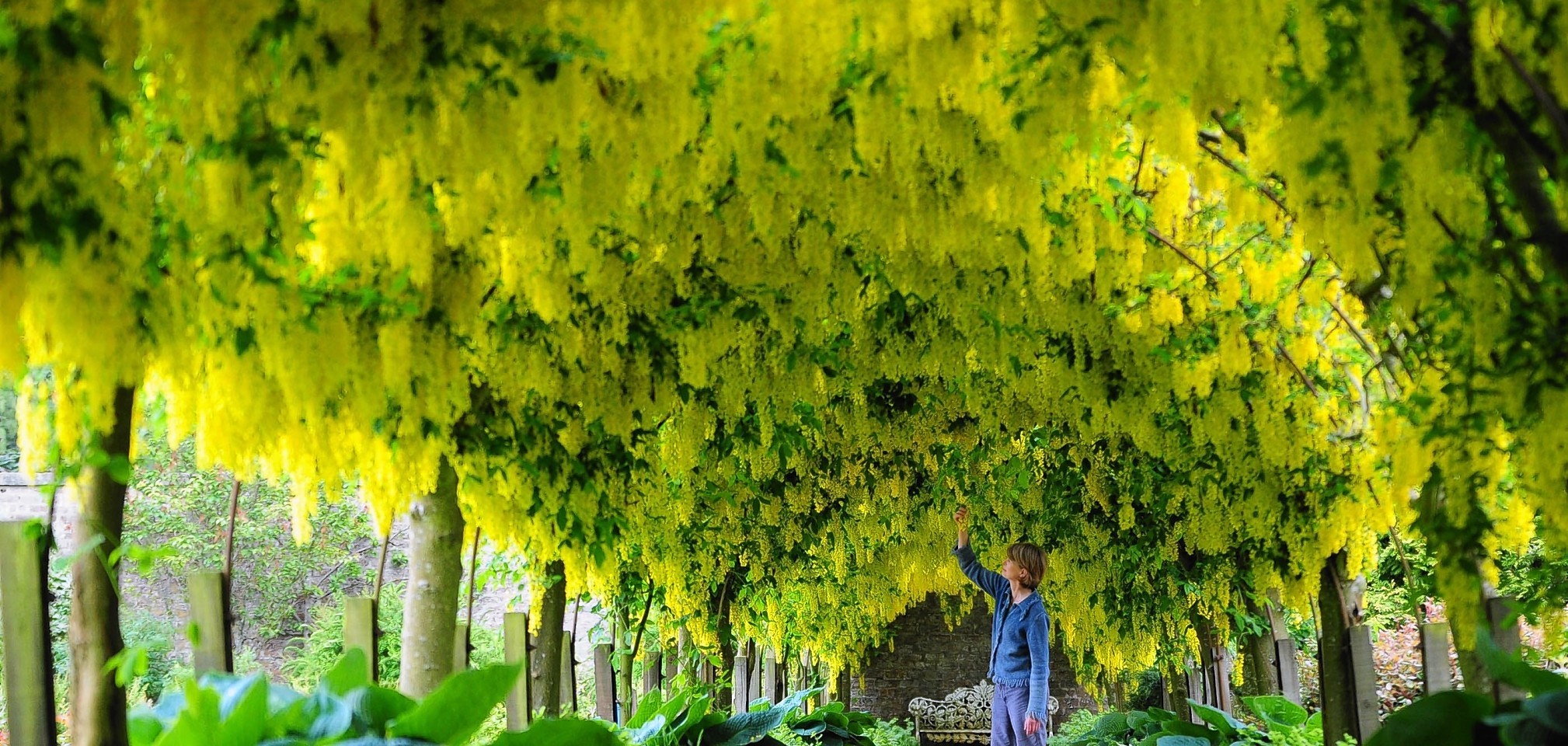 Luscious laburnum trees have burst into bloom three weeks earlier than expected at an Aberdeenshire estate.
The plant at the Kincardine Estate, Kincardine O'Neil, is thought to be the longest in Scotland.
Estate gardeners fear the premature flowering might mean the plant would be passed its bloom by the time the gardens open to the public later this month.
Despite its beauty, all parts of Laburnum are poisonous and can be lethal if consumed in excess.
Whilst some may be worried, Mark Paterson, curator of Aberdeen University's Cruickshank Botanic Gardens, said 2014 had, so far, been a "fantastic" year for growing plants and fruits.
"Last year, nationwide and particularly in Scotland we had a very strange growing year," he said.
"Winter kept on going, then spring suddenly appeared and autumn was quite late.
"Plants in general were in a state of flux and did not grow in the normal time frame.
"But this year has been absolutely fantastic and it is happening at the right time."
Mr Paterson said that the real test of how well our plants had recovered from the previous 24 months would be in next year's crop.
He said: "I fully anticipate that if the growing conditions in the north-east continue then we will have happy and healthy plants next year.
"Once again, it is weather dependent."
And Stuart Brooks, a forecaster at Met Office Aberdeen, said this year's spring had been the warmest Scotland had experienced since records began.
He said: "This year's spring beat 2011 and 2007 to make it the warmest since 1910.
"There was a mild, frost-free winter followed by an exceptionally mild spring which is the likely cause of any early flowering."