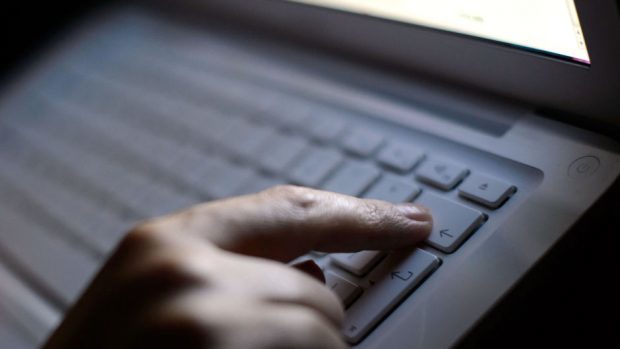 A retired Alford couple say they narrowly avoided having their bank account "cleared out" by "abhorrent" fraudsters after applying for a TV licence.
The couple, who do not wish to be named, claim they were almost conned when an email followed their application for an over-75s licence.
The pensioner said: "We applied for the licence online, then two weeks later we received an email that said there was a problem with our application and we'd have to redo the direct debit or we'd lose our licence – it looked like a scam.
"If we'd responded to that email, they'd have cleared our bank account out without any trouble at all.
"It has taught us a lesson actually."
A TV Licensing spokeswoman said: "We take data security extremely seriously.
"In common with other large organisations, we have seen fraudsters sending scam emails to the public posing as genuine TV Licensing communications.
"If you're unsure about an email you've received, please visit our website for useful information and advice."
The pensioner later informed Richard Thomson, MP for Gordon, to highlight the matter.
Mr Thomson said: "Scammers are taking advantage of the issuing of genuine TV Licence billing information to scam older and vulnerable residents by stealing their bank account data and other personal information.
"They do this with very clever fake emails and websites that look like the real thing but which are only set up to steal information and defraud people of significant amounts of money.
"Scams like this are unfortunately very much on the rise, particularly on the back of recent changes to the TV Licence system, and I would urge people to look carefully at all correspondence.
"If you have friends or relatives over 75, especially those who may be more vulnerable, it is a good idea to check what they are doing about their TV Licence.
"People over the age of 75 will be receiving genuine billing information during August and September – there is a real risk that they may be targeted by scammers at the same time.
"Stealing from the elderly is particularly abhorrent behaviour and I hope that regular warnings of these scams will help people stay on their guard."