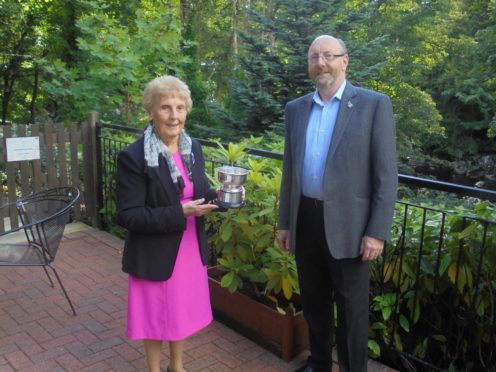 A Banchory pianist has been honoured by the community's rotary club for "her immense contribution over many years".
Margaret Smith was presented with the Walter Smith Rosebowl, which is awarded every year to those who make a difference in the Banchory area.
The Rotary Club of Banchory-Ternan said Mrs Smith has become a "much-loved figure" in the local Scottish music scene", through her performances with the Banchory Strathspey and Reel Society and other groups in the town.
The club said she is "invariably" called on as a pianist when "musical accompaniment is required" and "never fails to oblige, particularly when it comes to charitable events".
Her name was put forward for the award by three past presidents of the club.
Their citation supporting her nomination described her as "a most popular, likeable and valuable person both within our club and most importantly within the Banchory community".
Mrs Smith said: "I have a long association with Banchory Rotary, going back 30 or 40 years, and don't think I've missed a year playing at the club's annual Christmas party and the Burns supper.
"I've always felt very much at home at Rotary, where my late husband was a member for many years, and felt very honoured when I got the phone call asking me if I would accept the award."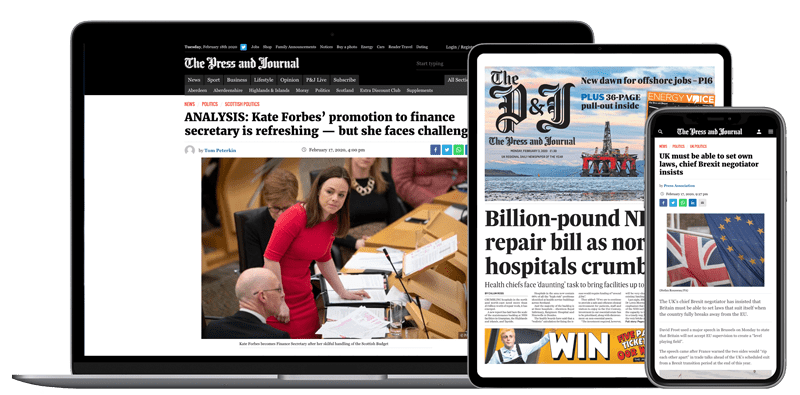 Help support quality local journalism … become a digital subscriber to The Press and Journal
For as little as £5.99 a month you can access all of our content, including Premium articles.
Subscribe