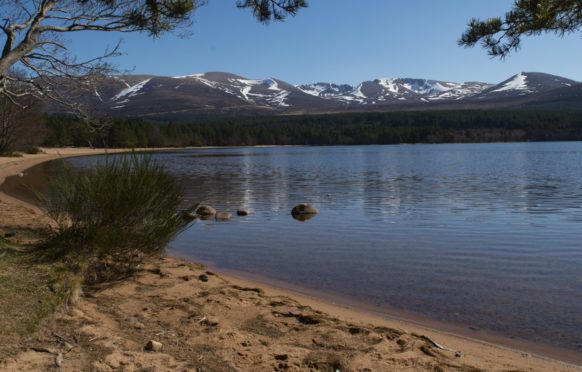 Children should be taught more about behaving responsibly in Scotland's wild landscapes, a national park board member has argued after a season plagued by fires, litter and dirty camping in the Cairngorms.
During the month of August alone, the Cairngorms National Park Authority (CNPA) had to deal with 143 fires as Scots escaped to the countryside following the easing of lockdown restrictions.
In the same period, rangers had to remove 73 bags of rubbish across the national park, and made many finds of abandoned campsites and tents in beauty spots.
Aboyne, Upper Deeside and Donside councillor Geva Blackett, who is also a CNPA board member for Angus Glens, Braemar and Ballater, has now called on her fellow councillors who sit on the CNPA board from across the north of Scotland to push for a greater focus on the Scottish Outdoor Access Code in their local school curriculums.
She said: "Littering has long been a real bugbear with me and sadly this year there has been a considerable increase in not just empty cans, bottles and food wrapping but also in so-called disposable tents and sleeping bags.
"Trees have been cut down and there have been 143 fires tackled, and we have heard reports of human waste shoved in litter bins and sanitary products left lying around.
"Sadly I could go on.
"The vast majority of visitors may have behaved responsibly, but the irresponsible and sometimes criminal behaviour cannot be ignored.
"We are a national park, not a rubbish dump."
Mrs Blackett added: "The world is aware, thanks to Sir David Attenborough, of our oceans of plastic and other rubbish and the horrendous damage it does to our environment and wildlife.
"But how many give any thought to the snow melt from hills and rain falling on moorland pushing their waste into rivers and downstream into the sea?
"Young people are key to getting the message out that such behaviour is absolutely not acceptable.
"As the children of 10 or 20 years ago took home the message to their parents that smoking is bad, the children of today can take similar messages home about leaving rubbish."
Mrs Blackett said when she asked Aberdeenshire Council what is being taught in the region's schools to help children understand the importance of responsibility for their actions while observing the Scottish Outdoor Access Code when out exploring nature, she was told it was down to individual head teachers.
As the CNPA has councillors from the five council areas of Perth and Kinross, Aberdeenshire, Angus, Highland and Moray, Ms Blackett is hopefully a more organised approach can be taken.
"We have council representation on this board from five local authorities and while I cannot begin to fathom the geographic reach, it is huge," she said.
"We need to get schools and teachers on board."
A spokeswoman for Moray Council said: "We're inspired by our young people's respect for their natural environment. Resources to help our pupils learn about the Access Code are widely used in our schools, empowering them to become responsible citizens."
Laurence Findlay, Aberdeenshire Council's Director of Education and Children's Services, said: "Head teachers base their curriculum on their local contexts and we would be supportive of any initiative that encourages children and young people to be responsible when visiting the picturesque forests and parklands Aberdeenshire has to offer."
A Perth & Kinross Council spokesman said: "Teaching our children and young people about the harm caused by littering is a vital part of environmental education.
"Alongside the work teachers undertake with our young people, our waste awareness coordinators work with schools on the resource issues and environmental concerns around waste, recycling and litter."
A Highland spokesperson said: "In line with our Curriculum for Excellence, all schools work to develop the 4 capacities within our pupils, including responsible citizens and effective contributors.
"Schools have Global Citizenship and Learning for Sustainability as part of their curriculum delivery with many schools working towards accreditation, e.g. ECO flags, Rights Respecting Schools and Duke of Edinburgh awards.
"Many of our young people are also involved in volunteering and do work experience in their local communities which will include the Cairngorms National Park".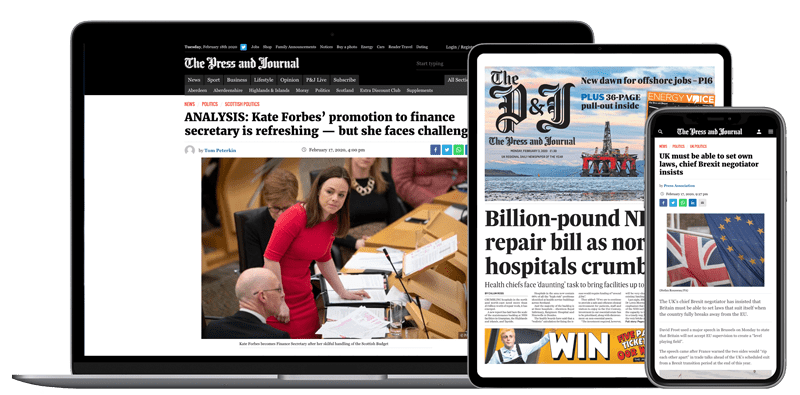 Help support quality local journalism … become a digital subscriber to The Press and Journal
For as little as £5.99 a month you can access all of our content, including Premium articles.
Subscribe