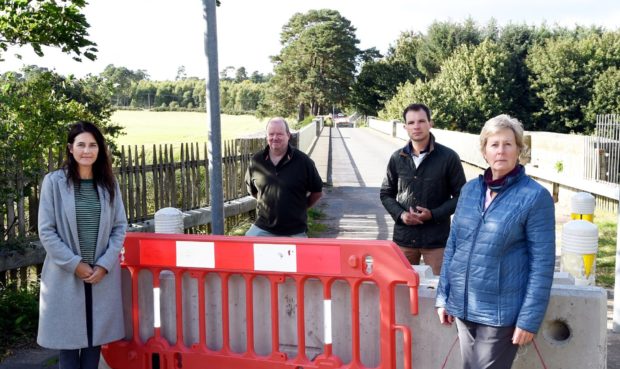 A bridge that forms a "vital link" between two Aberdeenshire communities should be reinstated before it's too late, a campaign group has argued.
Park Bridge, which crosses the River Dee between Drumoak and Durris, was closed to cars in February last year after serious defects were noticed during a routine inspection.
The council imposed a temporary closure on the A-listed bridge at the time, which is due to expire tomorrow.
But the Park Bridge Action Group, composed of concerned residents in the area, now fears the council is preparing to once again ban vehicles from using it.
Anne Shearer of the action group worries that if action is not taken soon, the situation will only get worse.
She said: "Our concern is that the bridge has been shut for 18 months and the council has done nothing with it, and meanwhile it continues to deteriorate and any bill for repairs is going to get larger and larger.
"It really is a vital link in the community and we believe the council has underestimated the impact this closure has had."
An Aberdeenshire Council spokesman said: "A report on options for the long-term future of the bridge is expected to be considered by the Kincardine and Mearns Area Committee later in the year."
Last September, the council estimated a replacement for the bridge would cost £12.4 million.
West Aberdeenshire and Kincardine MP Andrew Bowie has backed the action group, and last night called on the Scottish Government to step in and help open it up to cars again.
He said: "Park Bridge connects communities and is more than bricks and mortar. The impact of closing it for such a long time is hard to estimate.
"I have studied the costs involved in what's needed to get it open again, and have worked with the council to identify possible future sources of funding.
"But they need to find £60 million savings in this year alone because general funds have been cut by Holyrood, again and again.
"Help must come from government."
A spokesman for the Scottish Government said: "Local authorities will receive a total funding package £11.4 billion in 2020-21 through the local government finance settlement, a real terms increase compared with 2019-20.
"In 2020-21, Aberdeenshire Council will receive £494.5 million to fund local services. It is the responsibility of individual councils to manage their own budgets and to allocate the financial resources available to them on the basis of local needs and priorities."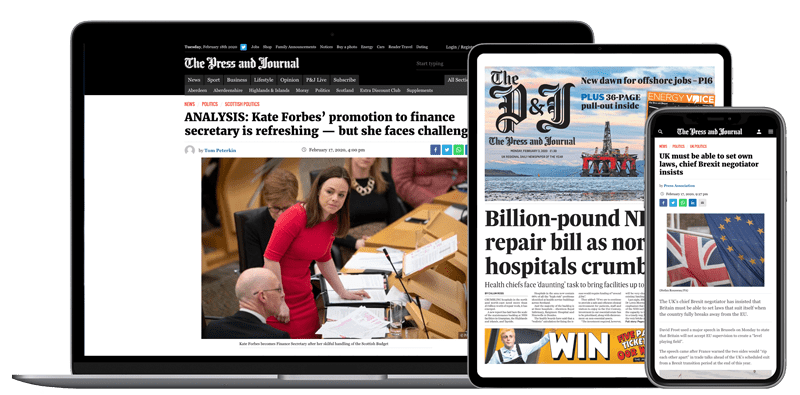 Help support quality local journalism … become a digital subscriber to The Press and Journal
For as little as £5.99 a month you can access all of our content, including Premium articles.
Subscribe