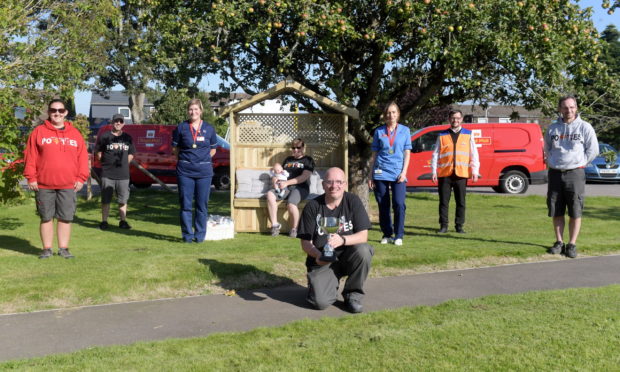 Postal workers in Inverurie have managed to pull together funds for a new bench to be used by patients at their local hospital after a superhero-themed effort.
Throughout the lockdown local heroes have been dressing the part while undertaking their essential work.
More than 60 postal staff in Inverurie have been donning superhero-themed t-shirts and hoodies as they undergo their day-to-day work.
All the proceeds from the sale of the items – which the workers bought themselves – have been donated to help NHS staff at Inverurie Hospital.
Posties delivering to the AB51 and AB52 areas have been wearing the superman logo, as have those working in the town's delivery office.
Family, friends and supporters have also been buying and wearing them in a show of support and appreciation for their efforts during coronavirus.
The team asked members of staff at Inverurie Hospital how the money could best be spent to benefit patients and those who work there.
As coronavirus has limited visitation and changed patients' experiences of NHS care, healthcare professionals suggested a bench would be a welcome boon to the facility.
With the help of a friend, campaign leader Graham Watson was able to put together the newest addition to the hospital and donate it to staff.
The 51-year-old said: "It has been absolutely brilliant to see the support not just from all the posties who have purchased a t-shirt or hoodie, but members of the public as well who have been wearing them in solidarity.
"The pandemic has been such an obstacle for all the essential workers who have made such an effort to keep the country going, so we all thought we should do something to give back.
"Everyone in the community is just brilliant and seems to really pull together when there is a crisis."
Mr Watson already has plans in place for his next fundraising adventure, harnessing his interest in photography to put together a charity calendar to mark the start of 2021.
Several local business have pitched in to help publish nearly 200 copies, which it's hoped will be sold for about £10 each.
The images feature the efforts of his colleagues in their superhero-themed gear, as well as areas of local significance and an image close to his heart – one of his fellow posties attending Inverurie Hospital for a pregnancy check-up.
Any funds that are raised will be donated to Clan cancer support, to help those in need across the north-east.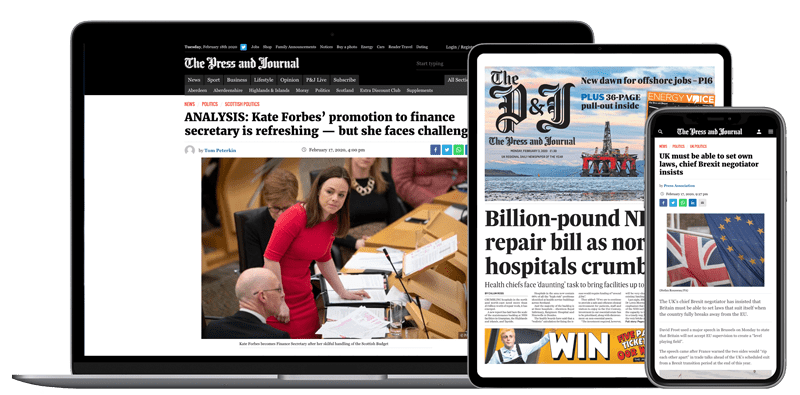 Help support quality local journalism … become a digital subscriber to The Press and Journal
For as little as £5.99 a month you can access all of our content, including Premium articles.
Subscribe