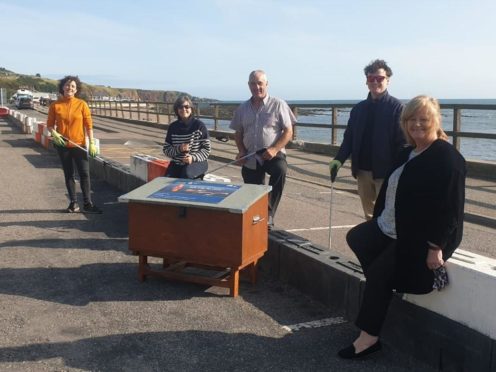 People will be able to pick up beach-cleaning kits from seaside businesses under a new scheme designed to rid the coast of litter.
The "take four for the shore" initiative, run by the ongoing Turning the Plastic Tide campaign, has been so named as it targets the four popular beachfronts of Fraserburgh, Balmedie and Stonehaven in Aberdeenshire, and East Haven in Angus.
The project has been launched in conjunction with local business owners and volunteers, who will manage "beach clean kit boxes", that will be available for anyone wishing to lend a hand to improve their local coastal beauty spots.
Those taking part can take equipment such as litter-pickers, bin bags and safety gloves from the boxes and collect rubbish on their seaside strolls.
The project launched earlier this week in Stonehaven, where Turning the Plastic Tide project manager Crawford Paris was joined by Mairi Gougeon MSP, the minister for rural affairs and the natural environment.
Mr Paris and Mrs Gougeon were joined by Aberdeenshire councillors Sarah Dickinson and Brian Topping, as well as Janice Langdon of Molly's Café Bar at Stonehaven's beachfront, one of the businesses taking part in the scheme.
Mr Paris said: "If anyone wants to take part, they can just take the equipment from the boxes which have the 'take four for the shore' logos on them and get involved.
"We've decided to work with local businesses because we think it can help them out too.
"The idea is you see the boxes, you do a beach clean, and when you get back to return the equipment you can store it and perhaps enjoy a coffee to finish off.
"Another idea we've had if the project is successful, is if you can perhaps show you've collected a certain amount of rubbish, perhaps the businesses involved could offer a free ice cream if you've got a child along, or something like that, as a wee incentive."
Mr Paris said the recent increase in visitors to beauty spots like beaches following easing of lockdown restrictions has resulted in "major littering problems across many coastal communities".
He said he hopes the project will address the issue.
Mr Paris added: "We want to get across the message that communities are actively trying to keep these areas clean, and want to help them to achieve that too."
For more, visit www.egcp.scot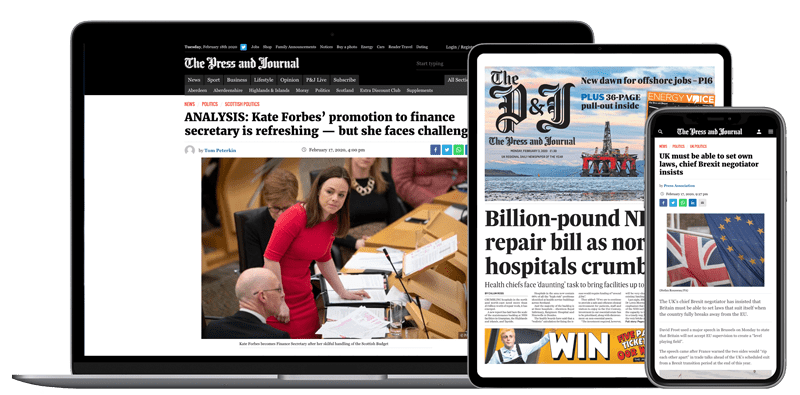 Help support quality local journalism … become a digital subscriber to The Press and Journal
For as little as £5.99 a month you can access all of our content, including Premium articles.
Subscribe