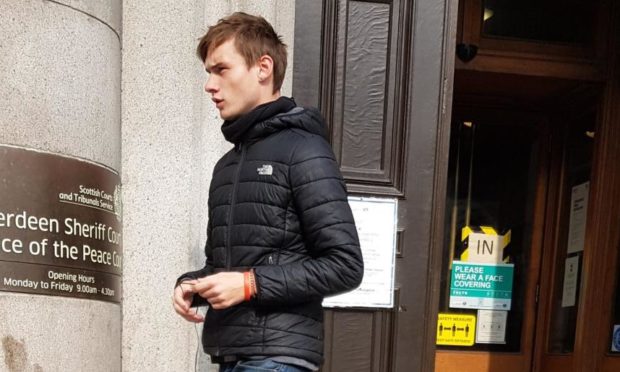 A north-east teen who stole a bright orange tractor and slapped a man in a supermarket has been given one week to "sort his life out" – or faces being locked up.
Jake Bryden, 19, appeared at Aberdeen Sheriff Court yesterday for the latest in a string of hearings.
In April 2017, he struck at Aberdeenshire Council's repair depot on Harlaw Road, Inverurie, making off with a locking knife and an orange Kubota tractor.
Later that year he was involved in an assault on a 14-year-old boy, later saying the youngster had been "cheeky" towards him.
Bryden was ordered to carry out unpaid work as a result of these, but failed to complete the hours.
He was instead given a restriction of liberty order curfew, but again refused to co-operate and ended up back in the dock yesterday, where he also admitted two new charges.
Last March he attacked a man in the Co-Op on Inverurie's North Street before throwing "an item of food" at him.
Bryden saw his victim entering the shop and later following him inside, adopted a "fighting stance" and struck him in the face with an open palm.
In October, Bryden returned to the store, shoplifting fizzy drinks and food worth £3.42.
Sheriff Graeme Napier the teenager had received "umpteen" chances to redeem himself, but failed at each turn.
He said: "He fails to accept responsibility for his choices.
"He's got debts of £900 relating to a previous mobile phone – he can't manage his finances.
"He got sacked because he couldn't keep time and is unwilling to engage with employability services."
Sheriff Napier also accused Bryden of lying to social workers about his situation – as statements in the reports they had drawn up regarding his offending did not match what he told the court.
These included concerns about his phone bill, which Bryden said was only £200 and already settled.
He also told social workers he had "smashed up" his house, then said in court he had only knocked a few items over.
"Your client has an attitude problem," the sheriff told solicitor Charles Benzies, threatening the 19-year-old with a stint in a young offenders' institution.
"It's obvious he just makes it all up.
"I wonder if it would be made worse if he spent some time in Polmont.
"He wouldn't have to worry about visitors because he's fallen out with his girlfriend and doesn't speak to his family."
Sheriff Napier called Bryden, of Beech Court in Inverurie, a "young, stupid man" and arranged for him to be sentenced next Tuesday.
He said: "You've got one week to sort your life out.
"Be honest about your debt and the position of your house and cooperate with the restriction of liberty order, or you'll be in a van going down south next Tuesday."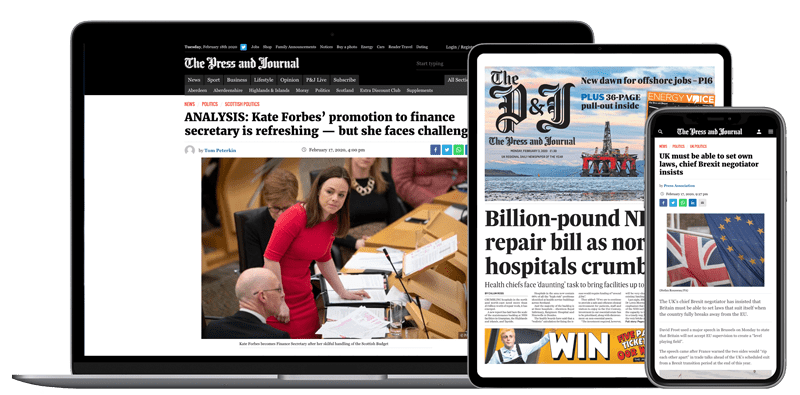 Help support quality local journalism … become a digital subscriber to The Press and Journal
For as little as £5.99 a month you can access all of our content, including Premium articles.
Subscribe