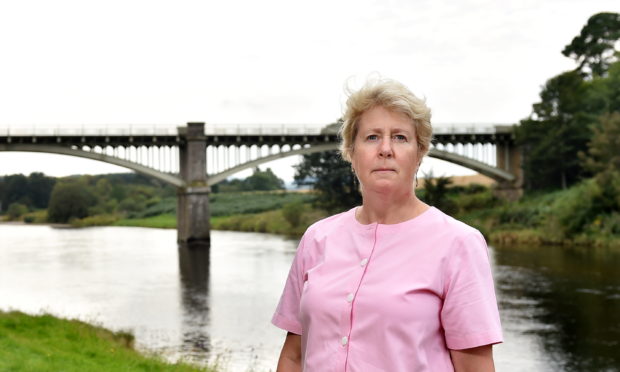 Aberdeenshire Council has agreed to look into the possibility of allowing light traffic once more on an A-listed bridge that has been shut to motorised vehicles for more than 18 months.
Park Bridge, which crosses the River Dee and provides a key link between the communities of Drumoak and Durris, was closed off to all but pedestrians and cyclists in 2019 after a routine inspection found major structural issues.
Yesterday, councillors on the Kincardine and Mearns area committee considered a petition, signed by more than 350 people, appealing for the local authority to reinstate the crossing for vehicles of up to three tonnes.
Committee members agreed to ask for a report from the authority's head of roads on the potential for bringing Park Bridge back into use for lighter traffic.
The councillors also asked for the report to contain information on a full timeline for any restoration efforts, the build-up of the estimated cost for restoration, the issue of drainage on the deck of the ageing crossing, a structural analysis of the state of the bridge, and the specific reason the bridge was shut.
Anne Shearer, of the Park Bridge Action Group, told councillors locals are growing frustrated at the lack of progress on any restoration or replacement project, and said the closure has impacted both businesses and the social lives of those living on either side of the River Dee.
She said: "We sense that the councillors are very concerned about Park Bridge, not just the heritage angle but also the impact it has had on the community, and on the lives and the livelihoods of those that live here."