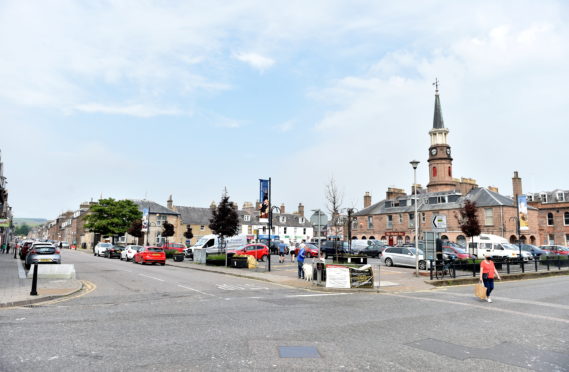 The health benefits of controversial social distancing measures in an Aberdeenshire town will be assessed before any decision is made on removing them.
Yesterday, members of the Kincardine and Mearns area committee considered a petition backed by more than 800 people calling for the Spaces for People street changes in Stonehaven to be scrapped.
Conservative councillor George Carr said the backlash showed that more must be done to ensure public confidence that the council is doing the right thing with the restrictions.
He said: "We need to evaluate the health benefits from these measures, and there must be some sort of explanation given to the public, because my observation of it is that the public are not on our side on this.
"In Aberdeenshire we've got Ballater with nothing, Laurencekirk with nothing, Banchory looking like an industrial site and we've got complaints in Stonehaven, so we need some sort of clarity on the benefits of this.
"The public are asking for an explanation, and we need to start taking them with us here."
Fellow Mearns councillor Leigh Wilson, of the Social Democratic group, added: "For me, the faith the public has in the council is reflected in how they behave, and if they lose faith in us, then we will struggle to convince them to adhere to the guidance and restrictions that are being put in place.
"I won't get into the shambles in Aberdeen, but the anger in place in Aberdeen is reflected in Stonehaven."
Liberal Democrat councillor Sarah Dickinson added: "We are very much open for business in Stonehaven, and I don't want that message to get lost as we discuss the current issues around Spaces for People. "
Councillors agreed to instruct the authority's head of transportation to create a report on the issue.
It comes after the authority created a new car park within Baird Park to make up for spaces lost at the beachfront due to the measures.
Going mobile
The Stunning Stonehaven group has launched a new mobile phone app to help boost the profile of the town and its businesses for both locals and visitors alike.
The group, established to boost the seaside community's local economy and promote its tourism sector, put together the new programme to complement its existing and recently-upgraded website.
The group said: "The expanded website and app increase our reach from tourism related businesses to also include local community groups, sporting groups, local authority information, transport links, trades and churches to name but a few."
Click here for more information.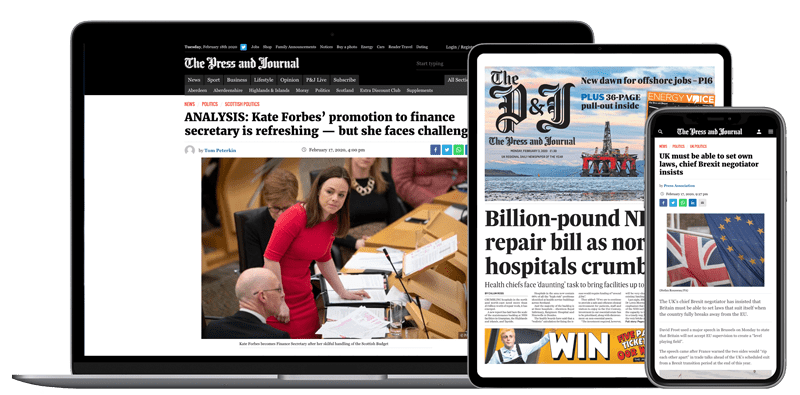 Help support quality local journalism … become a digital subscriber to The Press and Journal
For as little as £5.99 a month you can access all of our content, including Premium articles.
Subscribe