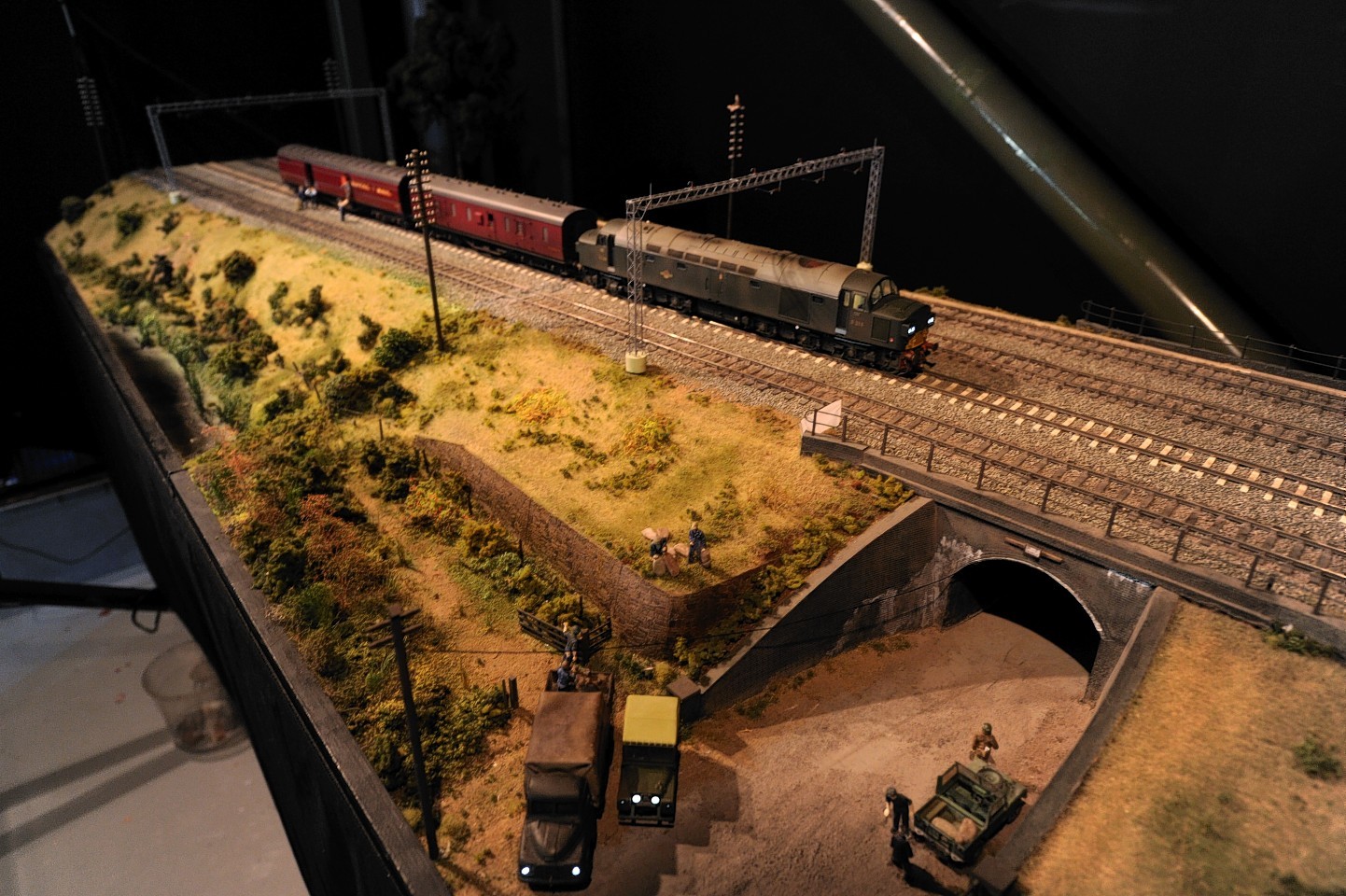 Visitors to a popular family attraction can see for themselves how Ronnie Biggs and his gang staged one of the century's most infamous crimes.
Grampian Transport Museum has an exhibition on the Great Train Robbery, featuring two of the three original vehicles used by the 15 robbers as they stole £2.6million from a mail train in 1963.
Staff at the venue, in Alford, have also secured a scale model of the scene at Bridego Railway Bridge, Ledburn.
The Luton Model Railway Club used crime scene photographs to create the Son et Lumiere model to commemorate the 50th anniversary of the raid, and has now loaned it to the transport museum for the summer.
Curator Mike Ward said he was delighted the diorama was now on display, adding: "It's great to have this show-stopping model as part of our Great Train Robbery exhibition.
"This has been painstakingly built from scratch, working from the police photographs which were taken in the hours after the raid – the only visual record of the scene of the crime which was captured.
"There was a lot of misinformation reported following the incident, and the Luton Model Railway Club have done a fantastic job peeling back the layers to get to the truth and recreate the scene of the crime."
Visitors can also inspect the actual Austin Loadstar truck used by Biggs and his gang to flee the scene, as well as an ex-Army Land Rover Series 1.
Meanwhile, to mark Fathers Day on Sunday, the museum will be offering supercar rides when some of the world's fastest cars roar into town. Dads can enjoy a whiz around the museum's track as a front seat passenger in either a Ferrari, Lamborghini or Porsche.