A group set up to protect a Mearns town from flooding is demanding answers after scores of people were forced out their homes once more.
The chairman of Stonehaven Flood Action Group (SFAG) revealed his home had been flooded for 90 minutes before receiving a flood alert from Sepa.
More than a month's worth of rain fell on Stonehaven on August 12, causing damage to homes and businesses in Dunottar Avenue, Cameron Street and Salmon Lane.
Other areas impacted included Barclay Street and Arbuthnott Street.
The town has been repeatedly blighted by flooding, and a £16million protection scheme is currently being built along the River Carron.
But in the meantime, SFAG wants to know what Sepa, Aberdeenshire Council, Scottish Water and McLaughlin and Harvey – the contractors working on protection scheme – are doing to protect further flooding over winter.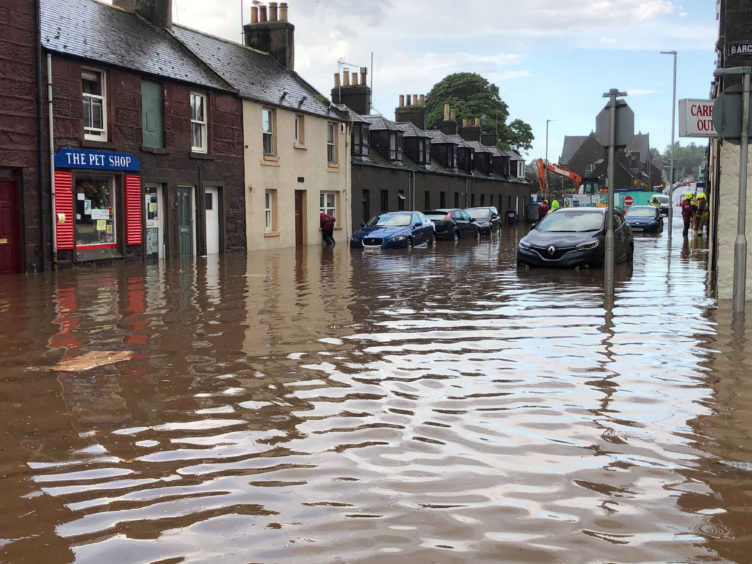 Chairman Mark Irvine wants to know why there was a delay from Sepa's monitoring system on August 12 and said the late alert came after "the horse had bolted".
He said: "If you sign up to Sepa's flood warning system, you can get phoned or texted to go and check for the potential for floods coming.
"But we had nothing from them on the day.
"I personally only received my alert about an hour and a half after I was flooded.
"It was like rubbing salt into the wounds. I appreciate that there were concerns for a secondary flood, but it was like closing the gate after the horse had bolted.
"I'm out of my house, and I'm hoping to get back in again after another four to six weeks once everything is repaired.
"And there are many people like me that are out of their houses as well."
Mr Irvine said with the recent change in the weather, concern is growing that more floods will hit and the group want answers.
He added: "For six seeks now, we've had absolutely nothing back from any agencies.
"Nobody has been forthcoming about what's going on, and what's going to be done about it.
"We want answers and action."
Representatives from Sepa, Scottish Water and Aberdeenshire Council stressed the devastation caused on August 12 was due to flash flooding.
A Sepa spokesman said: "We acknowledge the impact that floods cause and in particular, where it occurs on multiple occasions in the same community, as has been the case in Stonehaven in recent years.
"We are collating the information we have available and will provide a detailed response to the questions raised by the Stonehaven Flood Action Group as soon as we are able to."
A Scottish Water spokesman said its work with the other agencies would continue, adding: "We will continue to review any investment needs in Stonehaven which are highlighted in future studies, as well as supporting Aberdeenshire Council in the delivery of their ongoing flood prevention scheme."
An Aberdeenshire Council spokesman added: "We will continue to constructively engage with the group and will develop a full response to the points raised in due course. We will also be looking to meet with the group at a mutually-acceptable opportunity to continue the dialogue we have enjoyed with the community over many years."
McLaughlin and Harvey did not respond to requests for comment.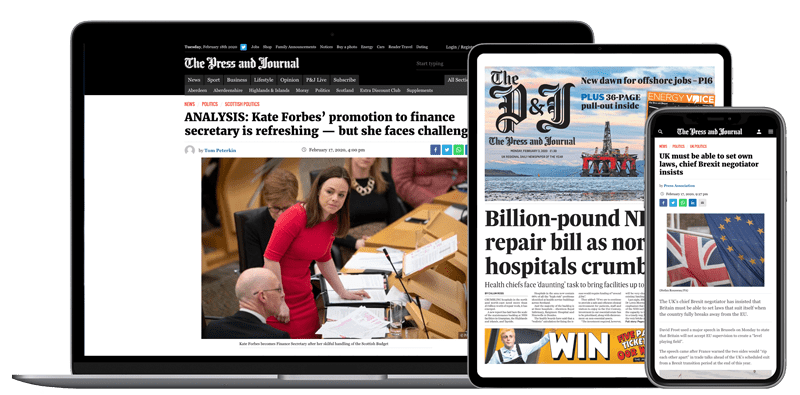 Help support quality local journalism … become a digital subscriber to The Press and Journal
For as little as £5.99 a month you can access all of our content, including Premium articles.
Subscribe