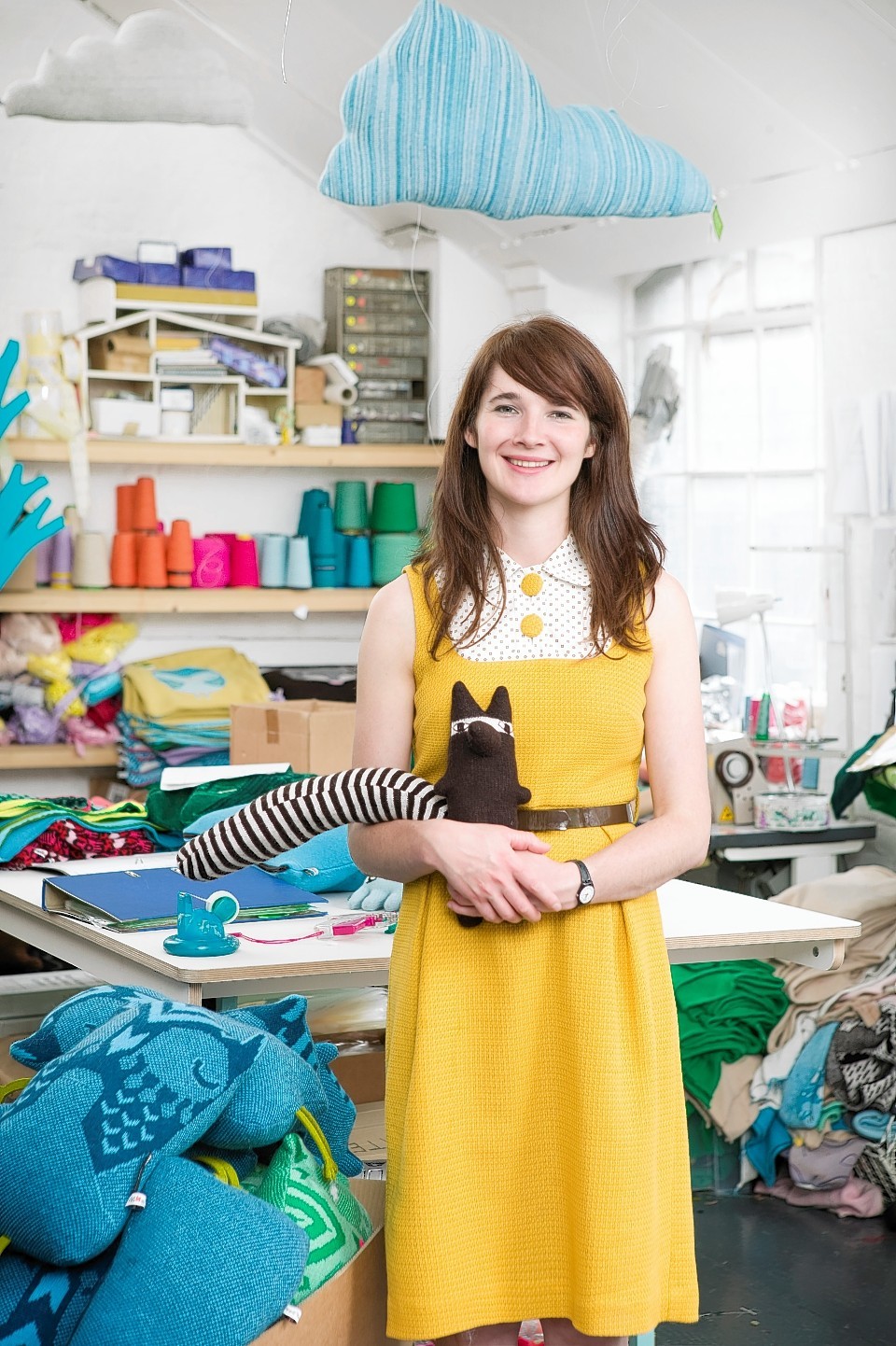 Aberdeenshire's first official tartan was unveiled at a special ceremony last night.
Renowned textile designer Donna Wilson was tasked with creating a plaid for the region, and teamed-up with youngsters from six local primary schools for inspiration.
Ms Wilson grew up on a farm at Bridge of Marnoch, between Huntly and Banff, so was keen to make a product that represented her home turf.
She spent a week working with children from schools in Aboyne, Dales Park in Peterhead, Kintore, Lochpots School in Fraserburgh, Meldrum and Mill O'Forest, who were tasked with choosing a colour that best represented the area they live in.
The tartan is made up of copper, the colour of whisky from the Glen Garioch distillery; a pinky red, the colour of Stonehaven's strong sunsets; a frosty green, representing the lichen in Aboyne's Ladywood Forest and forest green for the woodlands in Kintore; and lilac blue and minty green, for the seas, spray and skies on the northern coast.
It also features a golden colour, to symbolise the barley fields around Ms Wilson's childhood home, and will now feature on a range of new products designed to promote Aberdeenshire both at home and abroad.
The designer said: "It was an honour for me to have been chosen for this project and I'm thrilled with the positive feedback we've received so far.
"To be a true Aberdeenshire tartan, the design needed to have input from local people to find out what colours really represented the area and who better to do that than our young people? I loved working with them and I hope that being part of a process like this will inspire them to think about the possibilities of a career in the creative industries."
Provost Jill Webster, who unveiled the design last night, said: "A new tartan is an exciting project and I am delighted with the final design. The pupils involved can be proud of what they have helped Donna create and I know it will serve Aberdeenshire well for years to come."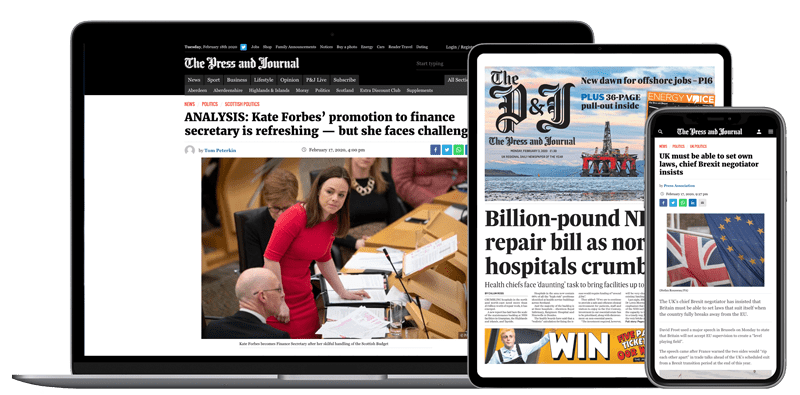 Help support quality local journalism … become a digital subscriber to The Press and Journal
For as little as £5.99 a month you can access all of our content, including Premium articles.
Subscribe