Residents looked on in shock as a north-east home was destroyed by fire.
A flurry of calls were made to the emergency services as the property, on Osprey Square in Inverurie, was gutted in the blaze on Tuesday.
The tenant was not at home when the fire started, though it is understood his partner was inside. She managed to escape unharmed.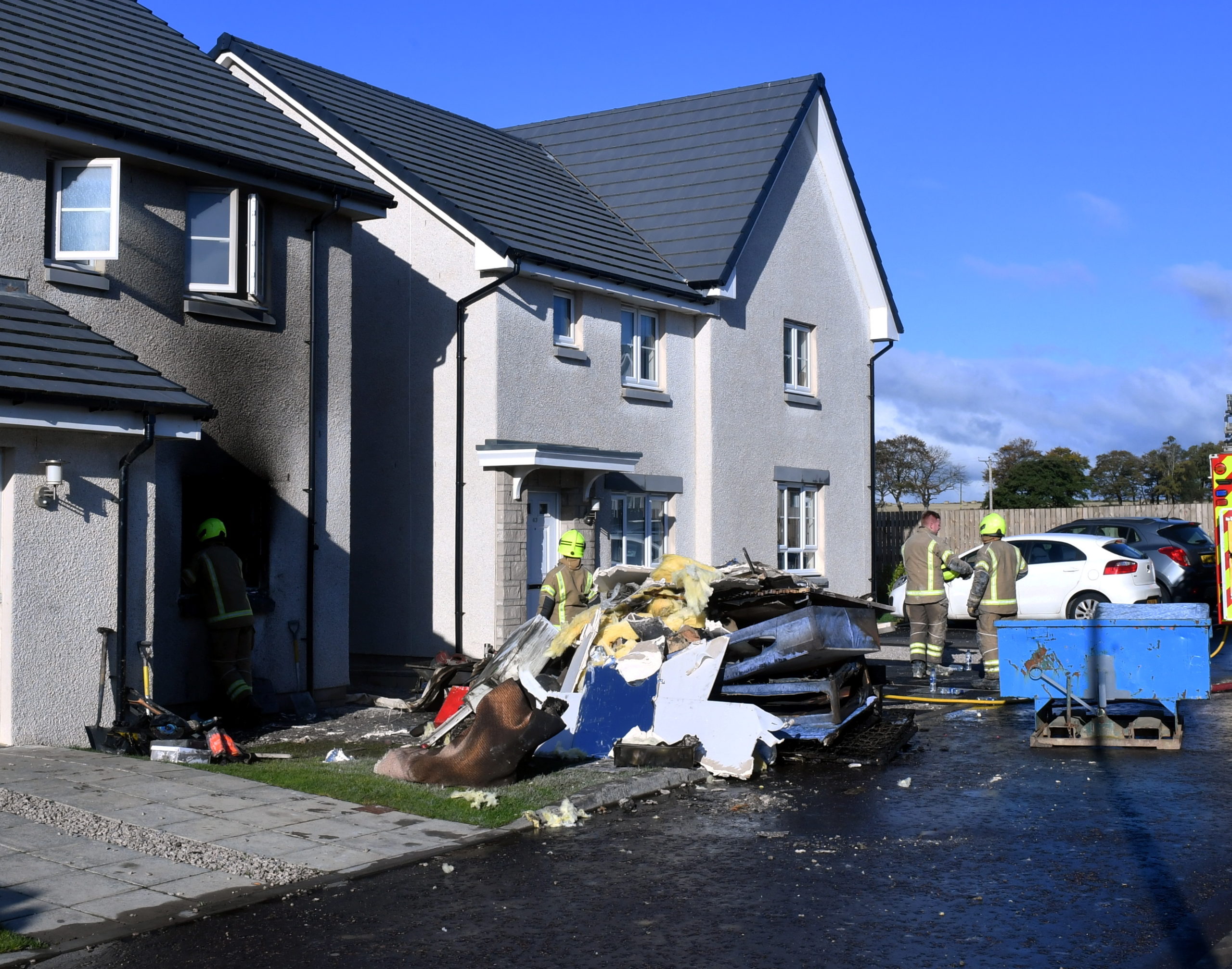 Crews from Inverurie, Insch and Aberdeen's North Anderson Drive stations were all sent to the house at 8.30am.
It is believed a worker at the nearby Barratt construction site raised the alarm.
Their swift action, together with that of fire crews, helped prevent the flames from spreading to other properties.
Firefighters removed insulation and furniture from inside the badly damaged property, before beginning their investigation into the cause of the fire.
A neighbour who lives opposite the property said they had taken in the tenant's partner in the wake of the fire.
"It was a bit of a scary thing to wake up to," they said.
"I came down in my pyjamas at about 8.30am and I think one of the construction workers phoned the fire brigade.
"The firefighters came very quickly and went straight in through the back – they knocked the fence in – and put it out.
"The tenant's girlfriend was in but she managed to get out safely. All the neighbours have  rallied round.
"It was a shock, and it makes me want to check my contents insurance right away and make sure all my doors are closed at night."
Another neighbour added: "It was so sad to watch.
"It's an awful thing to go through but I hear everyone's safe, which is the main thing."
A construction worker who witnessed the fire said: "We had already started work and just noticed all this smoke coming out of one of the houses.
"Not long after, we could see huge flames coming out both the back and the front.
"At its worst it was absolutely roaring. It didn't look good."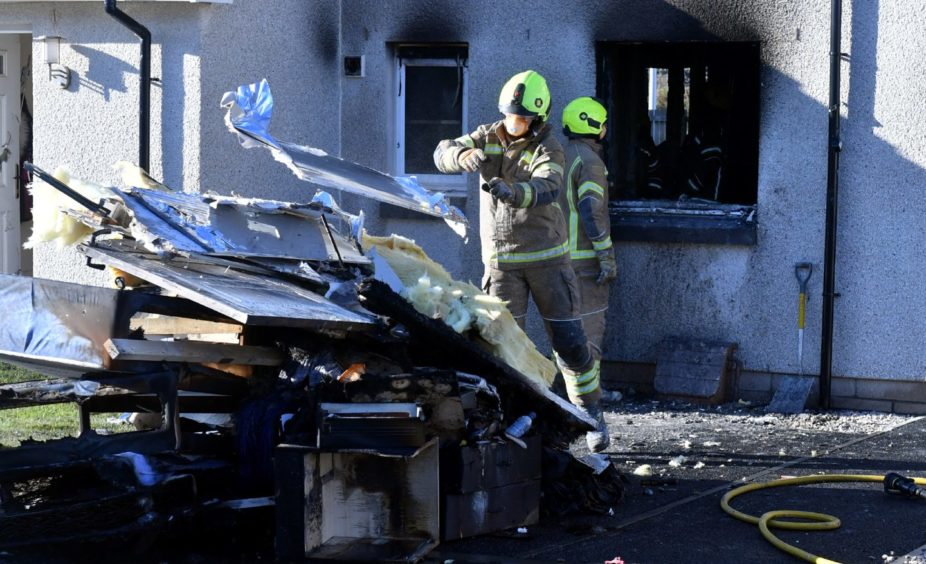 The property damaged by fire is owned by Grampian Housing Association.
Neighbourhood officer Leanne Robertson, said: "We've no idea what it was caused by yet.
"The flat has been cleared and they are still investigating.
"Hopefully they'll get to the bottom of it, but there are no clues as yet.
"The tenant was not at home. We have found them alternative accommodation."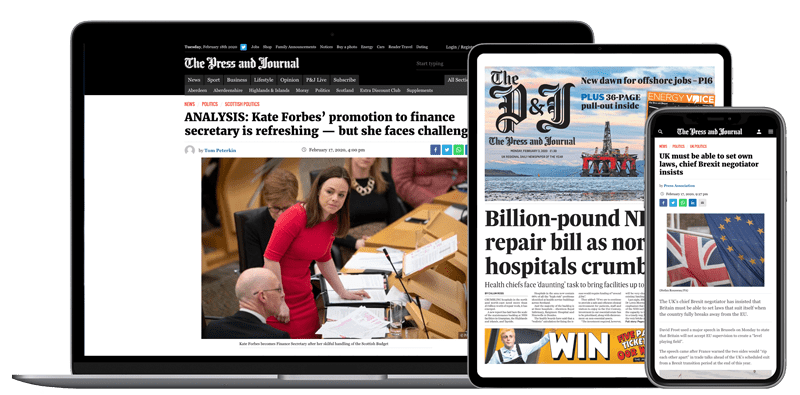 Help support quality local journalism … become a digital subscriber to The Press and Journal
For as little as £5.99 a month you can access all of our content, including Premium articles.
Subscribe