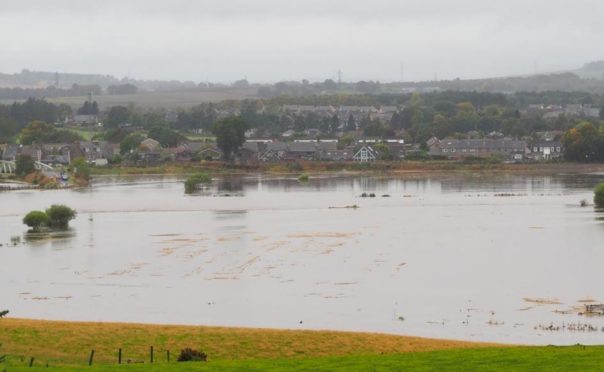 Major flooding from Storm Alex earlier this month at a site where Transport Scotland has proposed a bridge over the River Don show the plans are "not common sense", a campaign group has argued.
It is hoped the A96 Inverness to Aberdeen dualling project, estimated to cost £3 billion, will reduce journey times and increase safety for road users.
The scheme has, however, raised concerns within a number of communities with its potential route the main sticking point.
The A96 Action Group argues any new dual carriageway should be built along the existing A96 in the Inverurie area.
But Transport Scotland has been considering new paths for the proposed new road.
One of the those, the violet route, would cross the River Don just north of Kintore.
During stormy weather earlier this month, the river burst its banks, resulting in widespread flooding in the area where any crossing would be built.
The flooding from Storm Alex follows similar scenes in the area after Storm Frank four years ago.
Lorna Anderson, the chairwoman of the A96 Action group, said: "I think this is a major fly in the ointment for Transport Scotland.
"They maintain the 2016 flood was a 150-year event, but the Don Valley flooded last year and now this year, so it's really become more of an annual flood event.
"I know Transport Scotland say they can engineer their way out of any problem – at a cost – but because of the environment there they would need to piledrive down so deep to get down to anything suitable for building a structure of that size.
"I've lived in this area for 27 years, and over October and November, and sometimes January, there's always flooding.
"Transport Scotland and the Scottish Government don't live here so they don't understand that this isn't just a little puddle on the road, it's something that seriously affects livelihoods.
"As locals, we know how to deal with it, but to put a massive bridge across the river and the flood plain here is just not common sense."
Transport Scotland said it was aware of flooding in area, having been in contact with the national environment protection agency.
A spokesman said: "As part of the commitment to dualling the A96, we are progressing the design work for the East of Huntly to Aberdeen stretch of the route.
"It is recognised the scheme options include areas which are known to experience flooding and are identified by Sepa as being subject to flood risk.
"A key element of the design and assessment of each option is to ensure existing flooding patterns are not made worse by the scheme.
"We continue to engage with Sepa and Aberdeenshire Council about flooding and drainage aspects of the design."
Transport Scotland said its design and assessment work takes into account the "considerable feedback" it has received from local residents.
The spokesman said it that work continues to identify a preferred option which it expects to announce "in the coming months".
He added: "When complete the A96 dualling programme will bring many benefits to local communities, businesses, visitors and road users living, travelling and working along the route.
"These include reduced journey times, improved journey time reliability and, crucially, improved road safety for all users."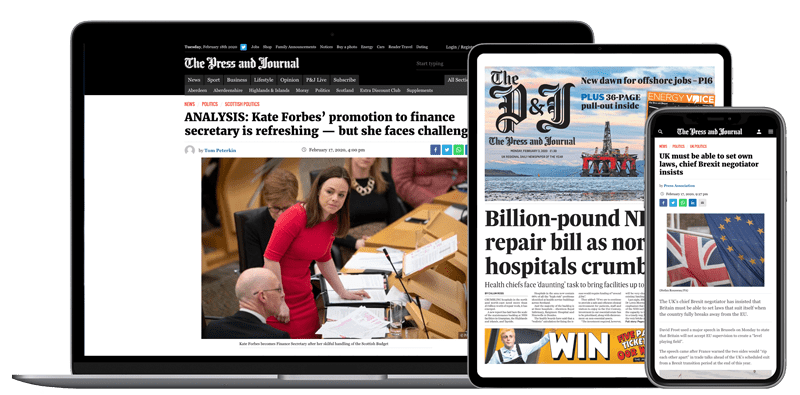 Help support quality local journalism … become a digital subscriber to The Press and Journal
For as little as £5.99 a month you can access all of our content, including Premium articles.
Subscribe