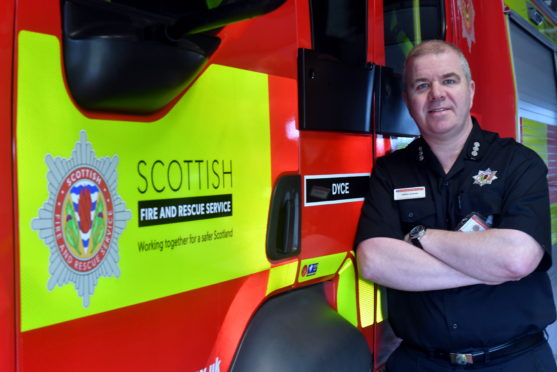 The emergency services and Aberdeenshire Council have teamed up to stress the importance of firework safety following the cancellation of official events across the north-east.
Station commander for prevention and protection in Aberdeenshire and Moray, Craig Shand, is urging those who are considering hosting an informal private event on Bonfire Night to prioritise safety.
Mr Shand said: "While we always respond where required, people across Scotland can help us by being mindful of the dangers presented by fireworks and to ensure they are aware of all key safety advice before hosting an informal event."
In support of Zero Waste Scotland's "donate, don't cremate" campaign, Lesley Forrest from Aberdeenshire Council's waste services team is asking householders to donate furniture and other preloved items to local charities, rather than burning them in pyres.
She said bonfires were "a waste of materials that could be given life in a new home".