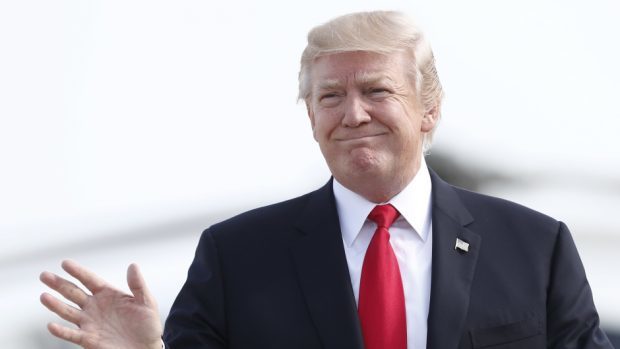 Full planning permission has formally been granted for a second golf course at US President Donald Trump's resort in Aberdeenshire.
The new 18-hole course is planned to be constructed south and west of the original course at Trump International Golf Links at Menie Estate, Balmedie.
The first course opened in 2012.
Plans for the second green, named the Macleod course after Mr Trump's mother Mary Macleod from the Isle of Lewis, were approved by the Formartine area committee last September.
In recent days Aberdeenshire Council officially sent a letter to Trump International Golf Links confirming that full planning permission has now been granted.
A total of 15 conditions came attached to the planning permission, including restrictions designed to help minimise the risk of flooding, prevent non-native plant species to migrate to the scientifically important dune systems in the area, and safeguard the habitats of local bird species.
In the letter to Trump International Golf Links, Aberdeenshire Council noted that the proposal "will contribute towards the significant social and economic benefits expected to be delivered by the wider development of proposals within the Menie estate".
Mr Trump's developments at the Menie resort have caused controversy due to concerns over the impact of the site on the environment, such as the dunes in the area.
The existing Menie resort has also made losses for seven years in a row, and during last year's Formartine area committee discussion of the plans, some councillors argued the economic argument for a second course was "not strong enough".
East Garioch councillor Martin Ford, a prominent and outspoken critic of Mr Trump's developments in Aberdeenshire, said: "Planning permission is just that, permission to do something, not an obligation or requirement to undertake a development.
"The Trump Organisation got planning permission from the Scottish Government in 2008 for an enormous golf resort at Menie, and has applied for and been granted numerous other related permissions.
"But 12 years later there is no golf 'resort' — no timeshares, no new hotel, in fact very little of what has planning permission has actually been built.
"The golf course that was constructed has lost money every year. It is clear Mr Trump will have to find money to repay hundreds of millions of dollars of loans starting next year.
"So whether The Trump Organization will want or be able to spend on construction at Menie is highly questionable."
Many locals also objected to the application, citing loss of public space and the impact it would have on water supply, private roads and nearby estates.
Sam Lowit, Morningside Avenue, Aberdeen, said: "It is clear that the existing underperforming development is not of benefit to this area, with low attendance figures and ongoing financial losses.
"There is therefore no valid reason to extend or increase this situation and refusal of this application is the only viable route for the local authority to take in this case."
The Scottish Environment Protective Agency (Sepa), said the water management plan was inadequate and the environmental management plan was not appropriate.
Sarah Malone, executive vice president, Trump International Scotland, said: "Whilst COVID-19 presents many challenges for our sector, we continue to remain focused on the long-term vision for our magnificent estate and are moving steadily forward with our infrastructure and development plans for the next phase of construction at our world-class resort.
"Golf, more so now than ever, is the sport of choice for many people, including families, and we are delighted to have the support of Aberdeenshire Council to move forward with our second golf course.
"The course will be constructed alongside our estate residencies, cottages and country homes that were approved at the end of last year."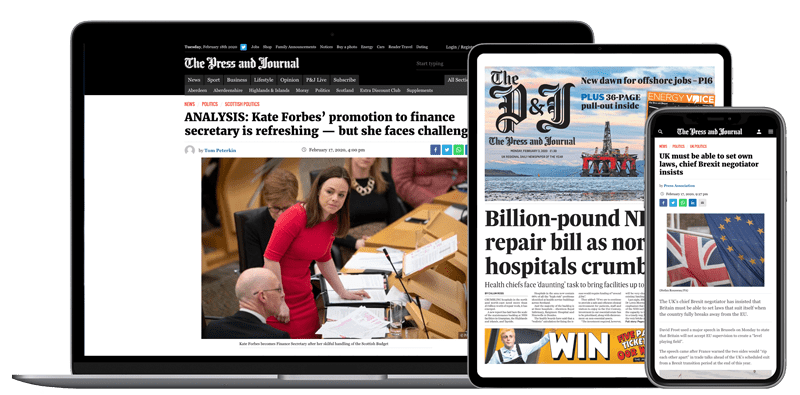 Help support quality local journalism … become a digital subscriber to The Press and Journal
For as little as £5.99 a month you can access all of our content, including Premium articles.
Subscribe